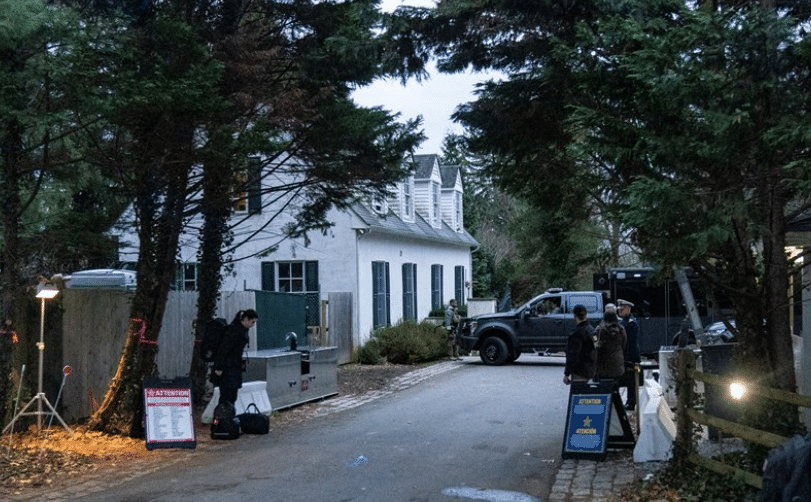 On Friday, FBI agents conducted a search of Joe Biden's Delaware residence where classified documents were previously found.
Unlike the unconstitutional storming of Mar-a-Lago, the FBI consensually conducted this search of Biden's home.
The investigators had conducted a 13-hour search of the home, Biden's personal lawyer said Saturday evening.
"Yesterday, D.O.J. completed a thorough search of all the materials in the president's Wilmington home," the President's lawyer Bob Bauer said in a statement. "It began at approximately 9:45 a.m. and concluded at around 10:30 p.m. and covered all working, living and storage spaces in the home."
Agents found additional classified documents at the Delaware home.
This is the fourth time classified documents have been found at Biden's home or private office.
The first classified documents were found at the Penn Biden Center.
The other classified documents were found in the garage of Biden's Wilmington, Delaware residence.
After the previous discoveries, U.S. Attorney General Merrick Garland appointed a Special Counsel to investigate Biden's handling of classified documents.
In this latest search, the Department of Justice reportedly seized six classified documents.
"I can confirm that the FBI on Friday executed a planned, consensual search of the President's residence in Wilmington, Delaware," Joseph D. Fitzpatrick, assistant U.S. Attorney for the Northern District of Illinois, told NBC News.
Will there finally be an FBI raid on every Biden home in the name of national security?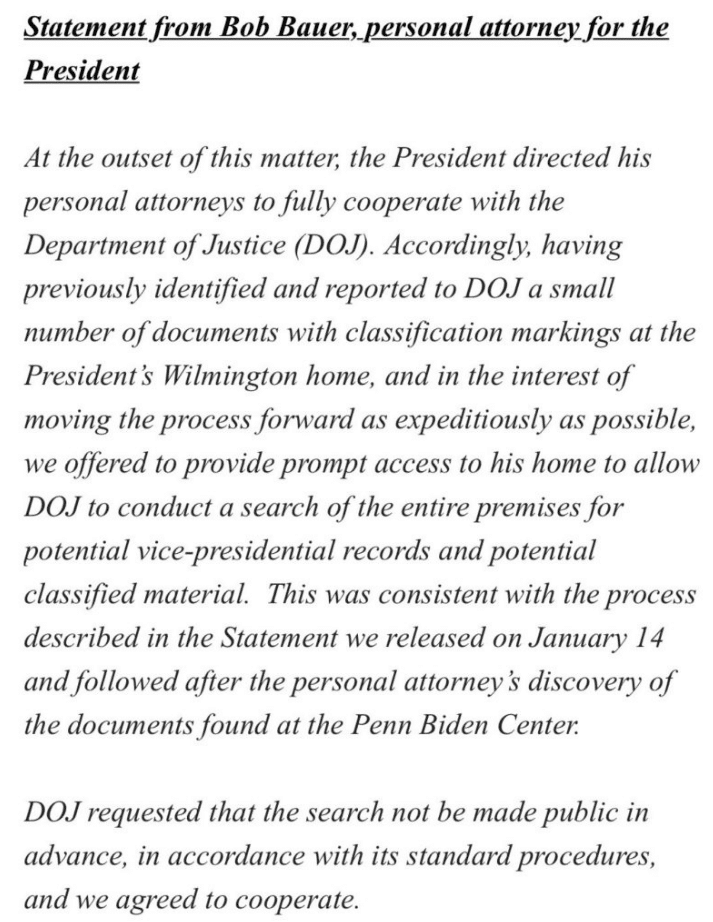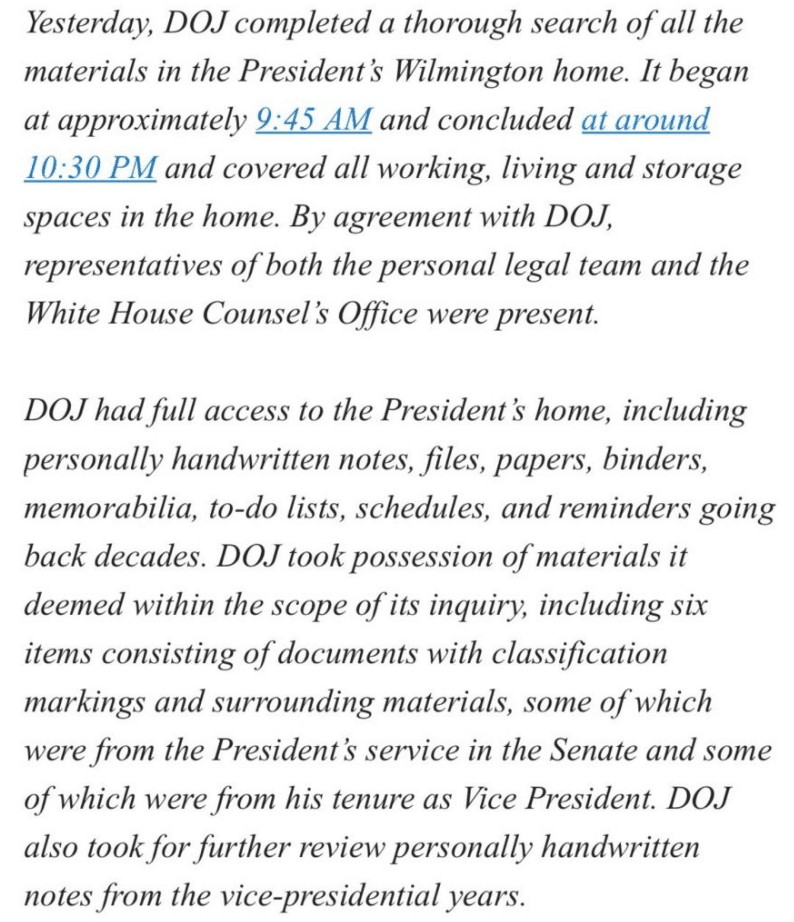 "D.O.J. had full access to the president's home, including personally handwritten notes, files, papers, binders, memorabilia, to-do lists, schedules, and reminders going back decades," he added.
Richard Sauber, a member of the White House Counsel's Office, added that neither Joe nor Jill Biden were at the residence at the time of the search.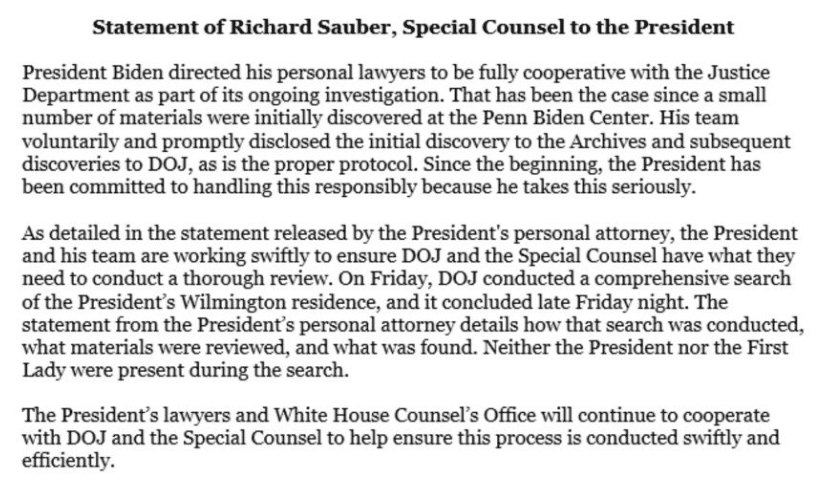 White House counsel spokesman Ian Sams said: "An important note from the statement released by the President's personal attorney: "POTUS's lawyers offered to provide DOJ prompt access to the Wilmington home, and gave DOJ full access to it, including personally handwritten notes, memorabilia, and papers going back decades."