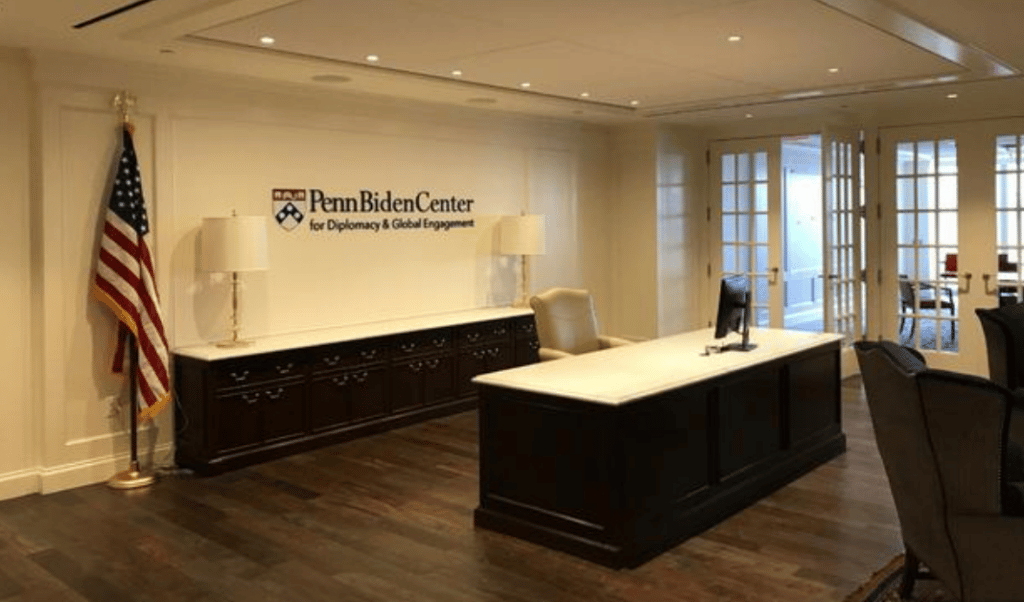 It has now become clear why Joe Biden took classified documents from his time as vice president and stashed them at the Penn Biden Center for Diplomacy and Global Engagement in Washington.
The top-secret intelligence documents contain information related to Ukraine, Iran, and the United Kingdom, according to a new report from CNN.
When will the FBI raid Joe Biden's homes?
Joe Biden stored top-secret files with the "sensitive compartmented information" (SCIF) designation at Penn Biden Center in DC.
The documents were discovered by Biden's lawyers on November 2 – just days before the 2022 midterm elections.
"A total of 10 documents with classification markings were found last year in Biden's private academic office and they were dated between 2013 and 2016," the report added.
CBS News has learned the FBI is also involved in the U.S. attorney's inquiry, CBS News reported.
Attorney General Merrick Garland assigned US Attorney for the Northern District of Illinois John Lausch (a Trump appointee) to review the documents.
Top White House advisors also knew Joe Biden hid the classified documents at his private office.
Unlike the situation where documents marked classified were found at President Trump's residence at Mar-a-Lago, Joe Biden took the documents when he was vice president and did not have declassification authority.
CNN reported:
Among the items from Joe Biden's time as vice president discovered in a private office last fall are 10 classified documents including US intelligence memos and briefing materials that covered topics including Ukraine, Iran and the United Kingdom, according to a source familiar with the matter.

The documents were dated between 2013 and 2016, according to the source.

They were found in three or four boxes that also contained unclassified papers that fall under the Presidential Records Act, the source said.
Fox 10 News added these details:
The Justice Department is reviewing a batch of potentially classified documents found in the Washington office space of President Joe Biden's former institute, the White House said Monday.

Special counsel to the president Richard Sauber said "a small number of documents with classified markings" were discovered as Biden's personal attorneys were clearing out the offices of the Penn Biden Center, where the president kept an office after he left the vice presidency in 2017 until shortly before he launched his 2020 presidential campaign in 2019. The documents were found on Nov. 2, 2022, in a "locked closet" in the office, Sauber said.

Sauber said the attorneys immediately alerted the White House Counsel's office, who notified the National Archives and Records Administration — which took custody of the documents the next day.
CBS News broke the story:
Attorney General Merrick Garland has assigned the U.S. attorney in Chicago to review documents marked classified that were found at the Penn Biden Center for Diplomacy and Global Engagement in Washington, two sources with knowledge of the inquiry told CBS News. The roughly 10 documents are from President Biden's vice-presidential office at the center, the sources said. CBS News has learned the FBI is also involved in the U.S. attorney's inquiry.

The material was identified by personal attorneys for Mr. Biden on Nov. 2, just before the midterm elections, Richard Sauber, special counsel to the president confirmed. The documents were discovered when Mr. Biden's personal attorneys "were packing files housed in a locked closet to prepare to vacate office space at the Penn Biden Center in Washington, D.C.," Sauber said in a statement to CBS News. The documents were contained in a folder that was in a box with other unclassified papers, the sources said. The sources revealed neither what the documents contain nor their level of classification. A source familiar with the matter told CBS News the documents did not contain nuclear secrets.

Sauber also said that on the same day the material was discovered, Nov. 2, the White House counsel's office notified the National Archives, which took possession of the materials the following morning.

"The discovery of these documents was made by the President's attorneys," Sauber said. "The documents were not the subject of any previous request or inquiry by the Archives. Since that discovery, the President's personal attorneys have cooperated with the Archives and the Department of Justice in a process to ensure that any Obama-Biden Administration records are appropriately in the possession of the Archives."