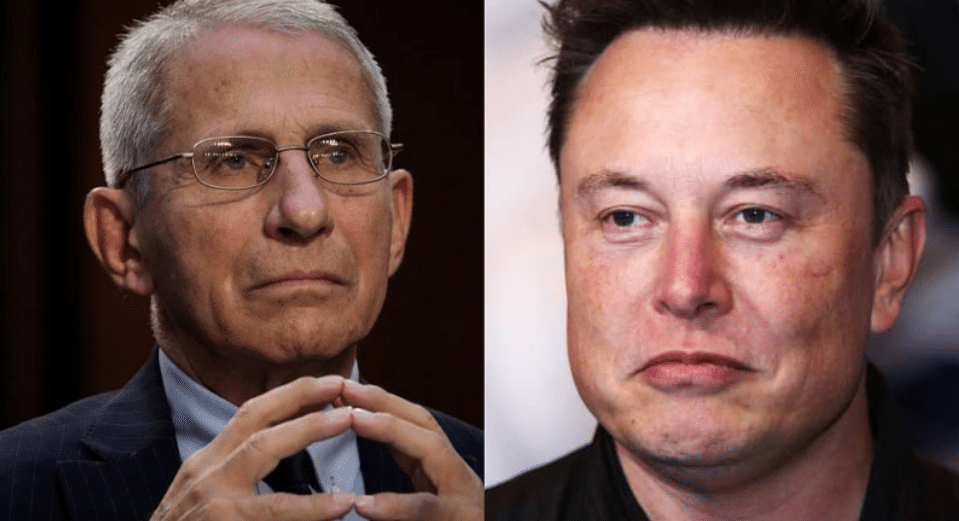 On Saturday, Elon Musk tweeted about the upcoming release of the long-awaited Fauci Files.
Breaking Digest reported that Saturday Musk revealed that he experienced adverse effects from taking the second experimental mRNA covid-19 shot and that his young, healthy cousin developed severe myocarditis after the covid-19 shot.
"I had major side effects from my second booster shot," Musk said. "Felt like I was dying for several days. Hopefully, no permanent damage, but I dunno."
"And my cousin, who is young and in peak health, had a serious case of myocarditis," Musk continued. "Had to go to the hospital."
One Twitter user replied, "Got the J&J and thankfully nothing after that."
Musk responded: "I had OG C19 before vaccines came out and it was basically a mild cold. Then had J&J vaccine with no bad effects, except my arm hurt badly. First mRNA booster was ok, but the second one crushed me."
In response to the tweets from Musk, @CollinRugg called on the Twitter CEO to release the Fauci Files.
"Elon Musk appears to speak out against COVID booster shots, saying "I felt like I was dying" adding that his cousin got myocarditis," Rugg tweeted. "@elonmusk, now would be a great time to drop the Fauci Files!"
Musk replied by giving an update on the Fauci Files release.
"That is a little delayed, as a key researcher can only travel to Twitter in early Feb," Musk said.
Back in December, Musk slammed Anthony Fauci and his wife Christine Grady for their corrupt working relationship.
The comments from Musk came in a series of tweets where he unleashed on Fauci for his questionable past relating to his so-called "gain-of-function" research.
"Almost no one seems to realize that the head of bioethics at NIH – the person who is supposed to make sure that Fauci behaves ethically – is his wife," Musk tweeted.