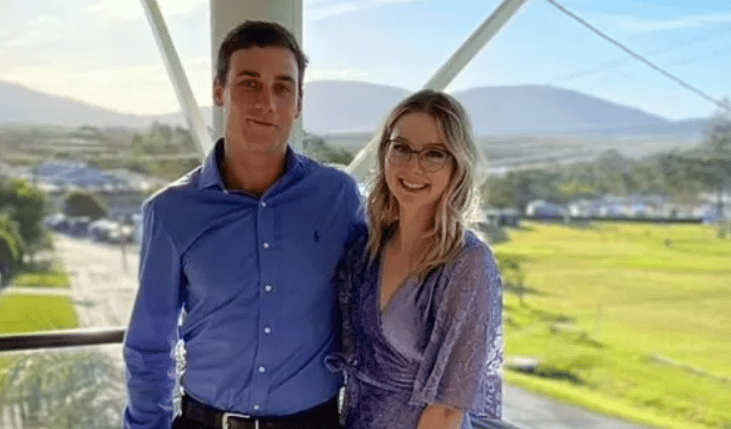 A heartbroken expecting mother has written a tearful letter to her recently deceased husband.
Connor Rissel died suddenly in his sleep on January 18.
He was only 29 years old.
Connor's cause of death has not yet been revealed.
The couple had just celebrated finding out Shannen was pregnant with their first child, due in August.
Shannon shared the tribute to the "love of her life" who had "such a big heart" on Instagram.
"It is with the heaviest heart that I write these words."
"My husband, Connor passed away unexpectedly in his sleep yesterday morning," Ms Rissel wrote on Friday.
"Connor was the love of my life, he was the best husband, the best friend, the best family member, the best fur baby daddy and he was also going to become a father this year in August."