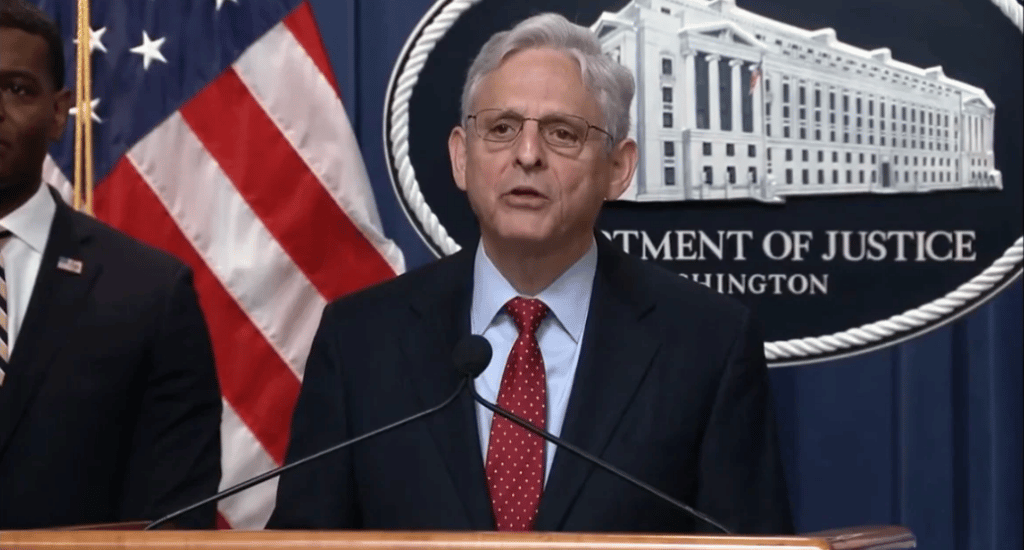 US Attorney General Merrick Garland delivered a statement Thursday afternoon after classified documents were found in Joe Biden's private office and home.
On Monday, it was revealed that top secret intelligence documents related to Ukraine, UK and Iran were found in Joe Biden's private office at the Penn Biden Center in Washington D.C. shortly before the 2022 midterm elections.
Joe Biden's aides found at least one more batch of classified documents at Joe Biden's Delaware home – in the garage.
Joe Biden stored top-secret files with the "sensitive compartmented information" (SCIF) designation at Penn Biden Center in DC.
For reference, here is Biden's garage:
For some reason, zero raids have been conducted at any of Biden's properties.
BREAKING UPDATE: Merrick Garland appointed special counsel, Robert Hur a Trump-appointee, to investigate Joe Biden's handling of classified documents.
Watch here:
Watch the full statement here: