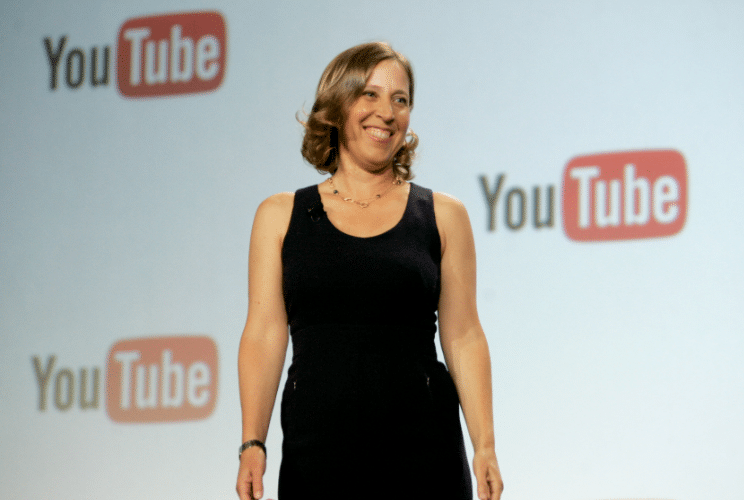 The day after the House GOP issued subpoenas for Big Tech CEOs at Alphabet, Amazon, Apple, Meta, and Microsoft, the CEO of YouTube, Susan Wojcicki, has suddenly stepped down. 
YouTube is a subsidiary of Alphabet, however, Wojcicki was not on the list of subpoenaed CEOs.
Wojcicki strongly supported censoring content on YouTube to make it more "kid-friendly", though this resulted in YouTube censoring conservative viewpoints far more than others.
Wojcicki says she is stepping down to focus on her "family, health and personal projects."
Wojcicki will be replaced by Neal Mohan, who was previously the Chief Product Officer of YouTube.
The Post Millenial Reports:
YouTube's Susan Wojcicki will step down from her role as YouTube's CEO.

Wojcicki joined Google in 2008 and was one of the first employees at the company. She will be replaced by Neal Mohan. According to Reuters, "Mohan, a Stanford graduate, joined Google in 2008 and is the chief product officer at YouTube where he has been focusing on building YouTube Shorts and Music."

Wojcicki, 54, says she will refocus her life on "family, health, and personal projects." She became CEO of YouTube in 2014.

Wojcicki became known to some after she appeared on then-CNN host Brian Stelter's show Reliable Sources, where she said that she would ensure that censorship was taking place on her platform. 

Wojcicki said that anything that goes against the World Health Organization's stance on Covid would be deemed a violation of YouTube policy.

YouTube under Wojcicki would smother voices that dared question official narratives. Comedian Russell Brand had a video where he question the narrative around Covid-19 removed.

"Earlier this month we did a video about the changing narratives around Covid, the pandemic, and Covid treatments in which we cited information on official government websites, which we misinterpreted," said Brand, noting that "I'll have to be careful talking about it now, I don't want to make the same mistake that's had one of your videos pulled down and an official warning issued."

YouTube also had meetings with the Biden administration, along with other Big Tech giants, to censor [inforamtion] around Covid-19.