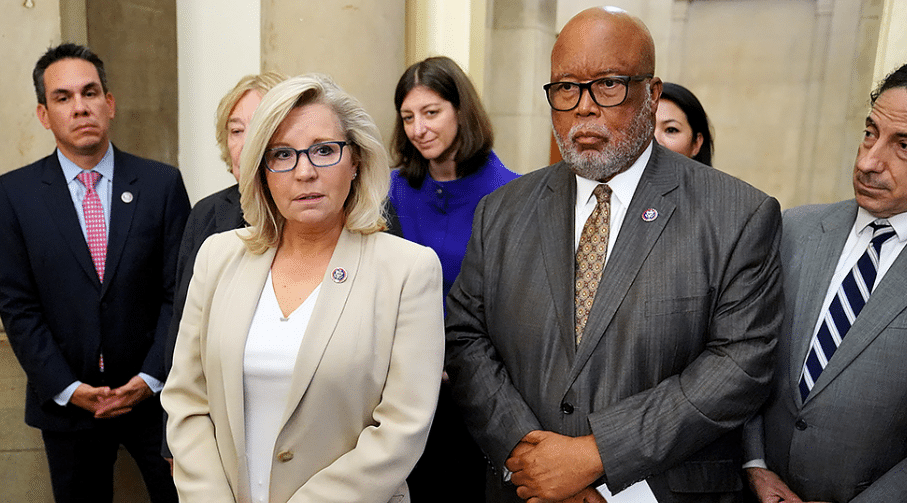 House Republicans have launched an investigation into the sham J6 Committee.
On Monday Carlson released video footage of Jacob Chansley, aka "QAnon Shaman", casually and peacefully being escorted through the Capitol on Jan 6. He was not violent and committed no crimes. He has been sentenced to 41 months in prison.
Carlson showed footage of Officer Sicknick walking around the Capitol alive and well after he was supposed to have been murdered by Trump supporters.
Carlson also showed footage that proves Ray Epps lied in his testimony to the corrupt J6 Committee.
In addition, Carlson showed that the J6 committee deceptively altered video of Josh Hawley, to give the false impression that he was "running away" from the Capitol like a "coward".
These newly released videos have completely destroyed the "deadly insurrection" narrative.
Rep. Barry Loudermilk (R-GA), Chairman of the House Administration Subcommittee on Oversight is leading the investigation into the J6 Committee.
NBC News reported:
A Republican-controlled House committee launched an inquiry Wednesday into the Democratic-controlled Jan. 6 committee, which a staff member said will review whether pertinent information about the riot was omitted from the high-profile examination of the attack on the U.S. Capitol.

Many House Republicans were vocal critics since the creation of the Jan. 6 committee, and the inquiry seems to make good on lawmaker campaign trail vows to investigate the investigators.

The House Administration's subcommittee on oversight will be combing through the massive amount of records collected by the Jan. 6 committee, which was dissolved in January, said the staffer, with the goal of analyzing how the panel conducted the investigation.

The House Administration Committee has launched a portal to collect tips from the public. News about the subcommittee's plans was first reported by CNN.

The subcommittee — made up of four Republicans and two Democrats — will be looking into roughly two million documents and records, the source said, which the House Administration Committee obtained from the House Rules Committee after the Jan. 6 panel was dissolved.
The J6 Committee withheld evidence, altered footage, and lied under oath.