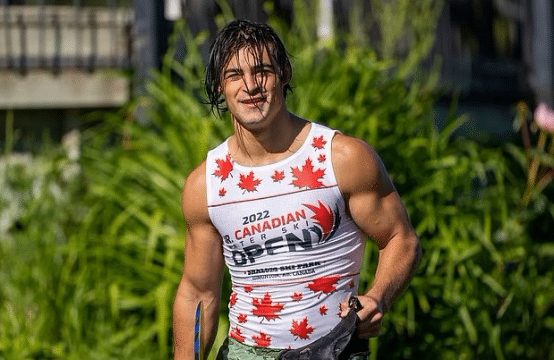 Micky Geller, a national champion water skier at the University of Louisiana-Lafayette, died suddenly on May 6 due to an undisclosed cause.
Geller was a member of the National Champion Ragin' Cajuns Waterski Team, as well as the Canadian Junior National Waterski team, and was ranked sixth in the world in the U-21 jump, according to his obituary.
He was only 18 years old.
"It is with great sadness that the University will lower the University flag to half-staff in memory of Michael Arthur 'Micky' Geller on Thursday, May 18," the university said in a statement posted on Facebook. "His friends and family remain in the thoughts, hearts and prayers of many at the University."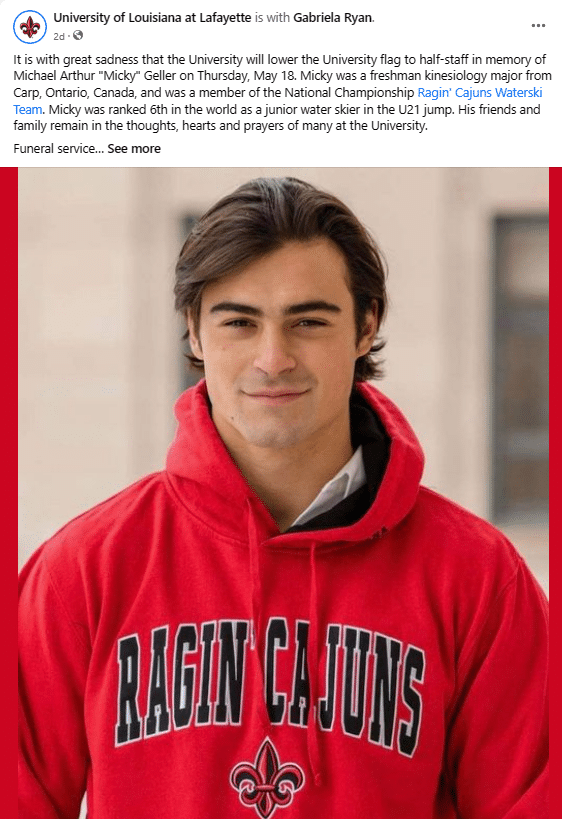 Water Ski Canada also posted a statement on Facebook,
"It is with heavy hearts and great sadness that we share with all of you the news that Micky Geller, from Ontario, has died suddenly."
"Micky was a valued member of the University of Louisiana at Lafayette Water Ski Team, and the Ontario skiing community and he represented Water Ski Canada on many occasions including the U17 IWWF World Championships, the Jr. US Masters Water Ski Tournament, and the 2022 Pan American Championships."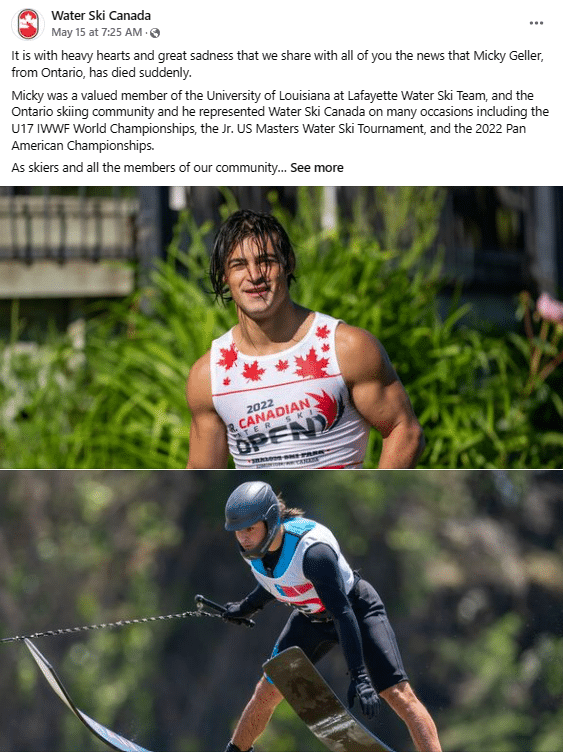 Micky is survived by his parents Bobbiann and Mitch, sister Chloe, grandparents Mary Ann and Bob Cormack, Bob and Lynn Macpherson, Larry Geller and the late Nancy Geller, dogs Sandy and Daisy, along with many aunts, uncles, cousins, friends and teammates whom he loved dearly.