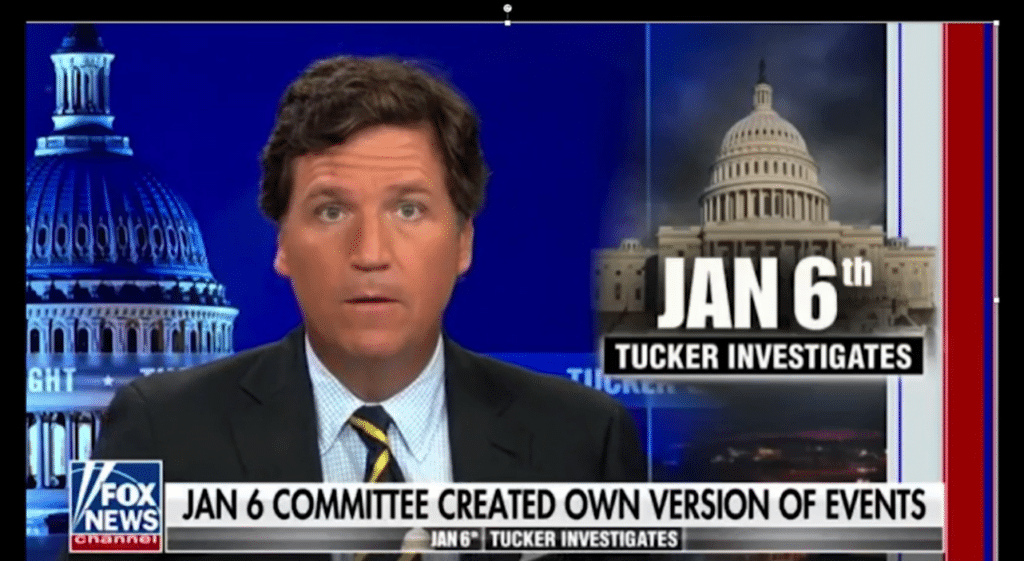 On Monday, Tucker Carlson released bombshell J6 surveillance footage, which proves the Democrats have been lying to us about what happened that day.
In one of the bombshell videos, Tucker Carlson exposed the liars on the sham J6 Committee for deceptively editing footage to use as "propaganda" against Senator Josh Hawley (R-MO).
The committee accused Hawley of "running away" from the Capitol like a "coward".
Rep. Elaine Luria (D-VA) mocked Hawley for this, knowing that it was a lie.
"The surveillance footage we reviewed shows that famous clip (of Sen. Hawley) was a sham, edited deceptively by the January 6th committee. The clip was propaganda, not evidence," Carlson explained.
"The actual videotape shows that Hawley was one of many lawmakers being ushered out of the building by Capitol hill police officers. And in fact, Hawley was at the back of the pack. The 'coward tape' was a lie, one of many from the January 6th committee."
Watch: