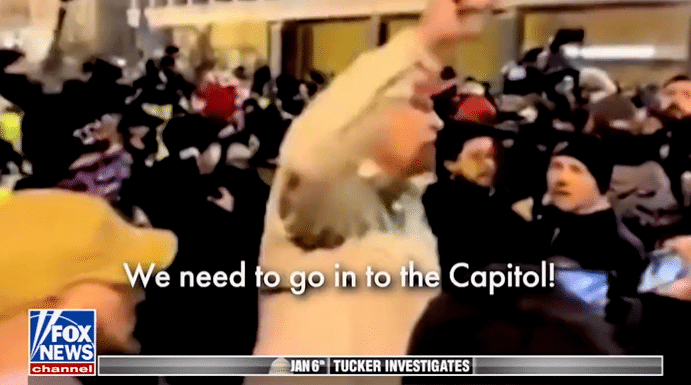 "Mystery man" Ray Epps has been the subject of controversy since he was first captured on video at the Capitol before on January 6 clearly inciting protesters to go into the Capitol building.
Epps is captured in multiple videos telling Trump supporters to go into the Capitol.
Ray Epps's name and photograph were on the FBI's Most Wanted list before it was quietly scrubbed. Epps was never charged, but he was brought before the sham J6 committee, following public pressure.
According to the January 21, 2022, transcript of Epps's interview with the J6 Committee, he sent a text message to his nephew saying he "orchestrated it".
In his sworn testimony to the J6 Committee, Epps said that he left the Capitol immediately after texting his nephew, however, surveillance video shows him on Capitol grounds 30 minutes later.  
Tucker Carlson shared J6 surveillance footage Monday night showing that Epps lied in his testimony to the corrupt J6 Committee.
Tucker Carlson shared this on Monday night.
Watch: