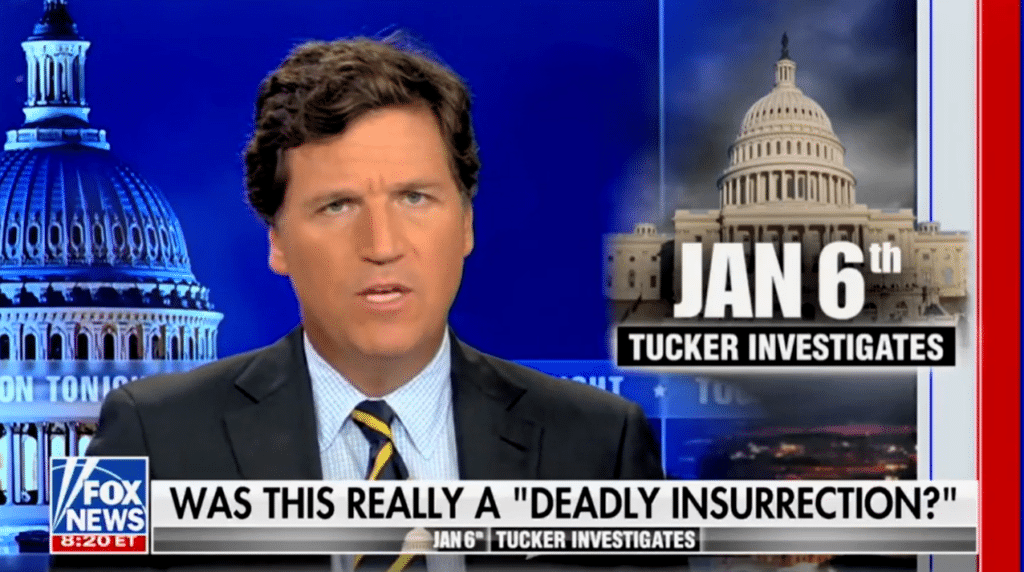 Tucker Carlson continues to blow apart the Democrats' "deadly insurrection" narrative as he releases footage that proves that the American public was lied to about what really took place on January 6, 2021.
Over and over again, the Democrats and RINOs have said that police officers were killed that day.
Zero police officers were killed that day. At least two Trump supporters were murdered that day by Capitol police.
Democrats and their allies in the mainstream media have repeatedly claimed that officer Brian Sicknick died that day and that Trump supporters murdered him. That was yet another lie. Officer Sicknick died months later from a completely different cause.
Carlson showed footage of Officer Sicknick walking around the Capitol alive and well after he was supposed to have been murdered.
This new footage from Carlson proves it was all a sick lie for political purposes. Officer Brian Sicknick could not have been killed by Trump supporters on January 6th.