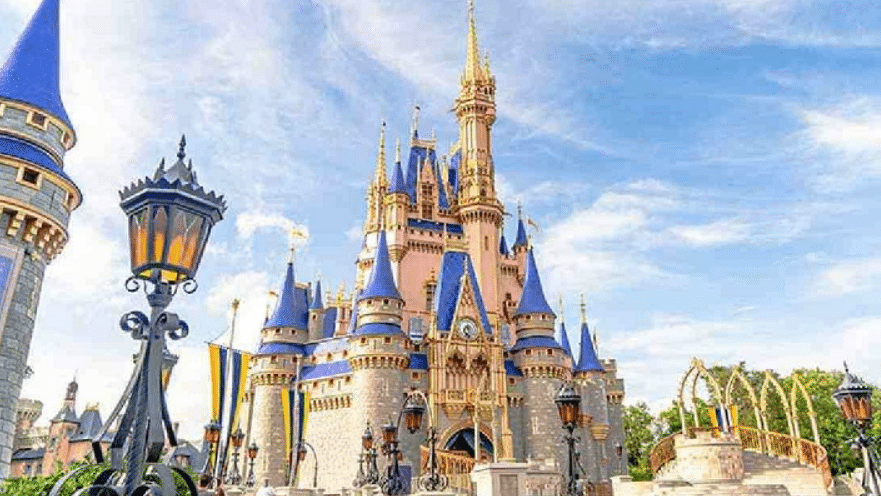 According to a source inside Disney, CEO, Bob Iger, has ordered managers/executives to prepare budget cuts and lists of roughly 4,000 employees to be laid off.
The managers have been told to submit their lists within the next few weeks and the employees will be let go in April, according to a report from Business Insider.
The cuts are part of a sweeping turnaround effort led by Iger since he returned as Disney's CEO last November.
"Walt Disney Co. Chief Executive Bob Iger said Wednesday that the Burbank company will shed 7,000 jobs in an effort to save $5.5 billion in costs, marking some of the steepest reductions in the company's history and the latest sign of Hollywood's retrenchment," the Los Angeles Times reported.
Of the 7,000 roles set to be cut, approximately 4,000 will be eliminated from Disney's current companywide headcount, while the rest will be for open positions that will no longer be filled.
Eric Clinton, a union president at Walt Disney World, said the resort's service workers will not be laid off because their positions are protected by the union coalition's contract with Disney.
Under Iger's direction, Disney is reorganizing its business into three segments – one focused on film, television and streaming assets, one on the sports media giant ESPN and one on the company's theme parks and experiences.
The company's many critics say the company got woke and is now going broke.
Instead of rethinking its "woke" stance, the company has doubled, tripled, and quadrupled down on "wokeness" in recent months.
Most recently, it was discovered that Disney's latest Peter Pan-themed film, Peter Pan & Wendy, is brimming with "woke" changes.
The Lost Boys now includes girls because of "diversity" and "inclusion." Likewise, Tinkerbell is black, and Peter Pan is Indian. In the original story, both were white. Meanwhile, Captain Hook, the bad guy, conveniently remains white.
Meanwhile, the classic story of Snow White has been completely reworked to be "woke," according to Alison Boshoff of the Daily Mail. For instance, it no longer features either a prince or dwarves.
"A source closely connected with the film — shot earlier this year — tells me Snow White's seven 'dwarfs' are going to be fully computer generated, and won't be dwarfs at all," Boshoff reported back in December.
In February, the latest season of the Proud Family debuted on Disney+, and it was a "woke" nightmare.
"The new season contains elements of Critical Race Theory, identifies one of the white characters in the show as guilty of 'white fragility,' denounces Abraham Lincoln as not 'caring' about ending slavery, and had the children discuss toppling statues of people they disagree with," according to FOX News.
"The young children in the show chanted that 'emancipation isn't freedom' and attacked the 16th president as wanting to 'deport' black people. Lincoln scholar David J. Kent told Fox News the show's accusations were a mix of misrepresentation, non sequitur, and falsehoods.'"
This "woke" nonsense has contributed to "box office bombs, subscriber losses," and now layoffs.
The most notable box office bomb was Strange World, Disney's openly gay green teenage romance.
Strange World's environmental propaganda sounds horrible enough, but Disney also added a gay subplot involving two teenage boys.
Strange World received the worst Audience Score in Disney animation history.
As for subscribers, Disney reportedly lost 2.4 million streaming subscribers in the final quarter of 2022.