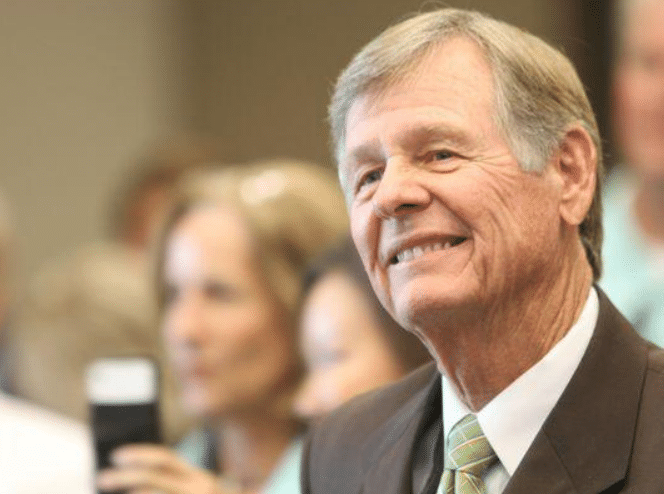 Rep. Francis Thompson has served as a Democrat lawmaker in Louisiana for nearly 50 years.
The 81-year-old switched his party registration to Republican on Friday, citing the incompatibility of the Democrat Party positions with his Christian faith.
"Let me be clear — nothing has changed," Thompson said at a press conference Friday. "There are values and principles that I firmly hold onto that guide my decisions. My conservative voting record over the years I have served in the Legislature speaks for itself."
"The push the past several years by Democratic leadership on both the national and state level to support certain issues does not align with those values and principles that are part of my Christian life," Thompson said.
"My choice to move to the Republican Party is one that best represents my views and those of the constituents who elected me to serve them."
Thompson's party switch gives Louisiana Republicans a supermajority in the state house.
According to WDSU, the Louisiana GOP can override any veto from the state's Democrat governor if all Republicans vote along party lines.
State Rep. Francis Thompson from the Monroe area switched parties from Democrat to Republican on Friday.

He made the move official in Baton Rouge.

Thompson has been in both the State House and Senate for 50 years.

He is the longest serving member. His switch gives the GOP 70 members.

If all Republicans vote on party lines, that would give them a super majority, the power to override any veto by the governor.

The GOP already has a super majority in the 39 seat Senate.