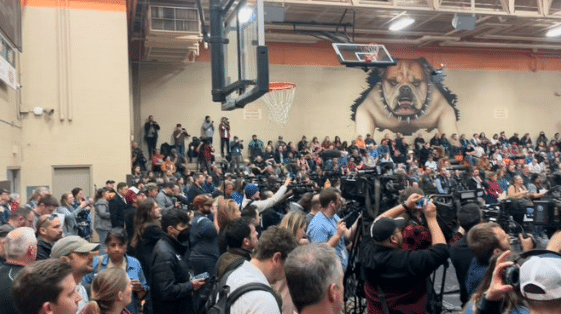 While East Palestine, Ohio residents are still recovering from a Chernobyl style disaster, the Biden administration has been silent while it continues to send billions to Ukraine.
Authorities have instructed people to return to their homes and continue with their lives as usual.
Officials have assured them that the water is safe to drink, and the air is safe to breathe, while fish and other wildlife are dying and it is being reported that the entire town smells like chemicals.
But that is simply not true.
According to testimony from the residents, the environment in, and surrounding East Palestine remains devastated, and people have suffered injuries as a consequence of the toxic event.
Where are the climate alarmists?
WHERE IS FEMA?
Watch testimony from the community in East Palestine at the town hall meeting that took place Thursday night:
A local reporter says the entire town smells like chemicals: "There should be so much outrage, it's absurd, it stinks out here!", "People don't deserve to get nuked with toxic chemicals…"
Watch:
Speaking with FOX News' Laura Ingraham, civil rights attorney Harmeet Dhillon says, "people need to be very cautious about signing waivers".
Watch:
Kyle Becker had this to say about the silence from the environmental activists and climate alarmists:
Meanwhile environmental activists have been very subdued about the threat posed by the ecological catastrophe.

While they will loudly clamor about Polar Bears purportedly drowning melting due to melting glaciers, they apparently don't have much to say about the East Palestine, Ohio spill endangering the long-term health of thousands of Americans, as well years of agriculture.

Perhaps they would be more vocal if Donald Trump were president. That's where we are with these phonies and frauds.