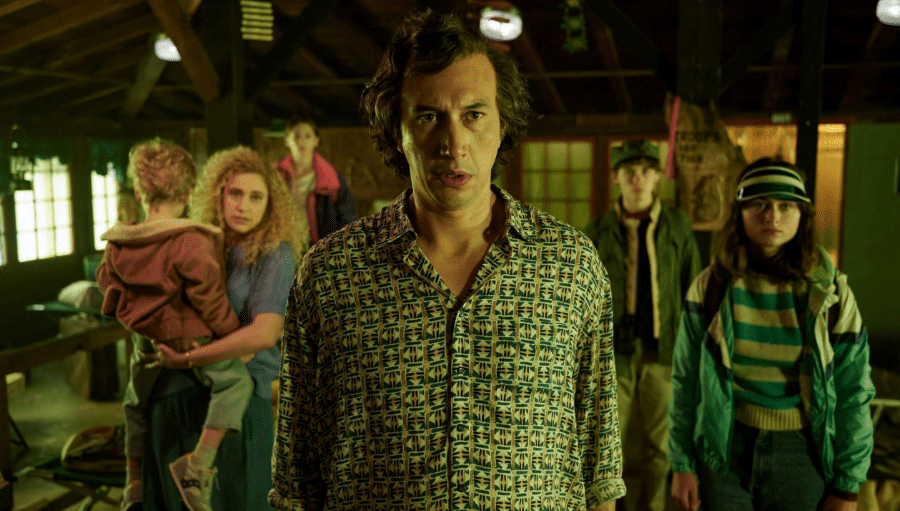 The East Palestine train derailment catastrophe may become the worst environmental disaster in American history.
There is something very strange about this story and the mainstream media is completely ignoring it.
A 2022 Netflix movie called White Noise, starring Adam Driver, has a plot that is strikingly similar to the Ohio train derailment catastrophe.
Watch:
The film is set in a town named College-on-the-Hill, Ohio.
The plot features a tragic event that is eerily similar to what took place in Ohio earlier this month.
The White Noise plot via Wikipedia (spoiler alert):
However, their lives are disrupted when a cataclysmic train accident casts a cloud of chemical waste over the town. This "Airborne Toxic Event" forces a massive evacuation, which leads to a major traffic jam on the highway.
A toxic cloud of chemical waste is precisely what happened in East Palestine, Ohio.
Thousands of gallons of vinyl chloride caught fire and released into the atmosphere, which could have long-lasting impacts on the area's ecology.
Dead fish are being pulled out of rivers as far as 100 miles away from the crash site. Residents have reported sick pets and other wildlife.
Per IMDB, filming locations include these Ohio towns:
Wellington, Cleveland, Bedford, Berea, Oberlin, Hiram, Canton, Jefferson, Cleveland Heights, Peninsula, Dorset.
East Palestine is within a two-hour drive from these locations.
Other Twitter users pointed out the similarities between White Noise and East Palestine train derailment:
What's extra strange about this story is that several East Palestine locals appeared as extras in the film.
HITC reported:
OHIO RESIDENTS SERVED AS EXTRAS IN WHITE NOISE AHEAD OF TRAIN DERAILMENT

In an uncanny parallel, several locals of East Palestine featured as extras in the Netflix adaptation of White Noise, a story about a toxic airborne catastrophe. The film, directed by Noah Baumbach, is based on Don DeLillo's 1985 novel of the same name.

White Noise follows a fictional family who adapt to life in a town after the aftermath of a chemical event. A train crashes and collides with another vehicle, sending the chemicals it was carrying into the air and spreading through the local area. It is considered an Airborne Toxic Event in the story.

Ben Ratner, a resident of East Palestine, signed up to be an extra in White Noise with his family in 2021. Speaking to CNN, Ratner explains how they had to live out the aftermath of an environmental disaster, years before an uncannily similar event would take place in real life. Ratner tried to watch the movie recently but found it hit "too close to home."

WHAT OTHER FILMING LOCATIONS WERE USED IN NETFLIX'S WHITE NOISE?

Filming for White Noise took place in the state of Ohio. Several locations were used throughout the film from Cleveland and Akron to the Cuyahoga National Park.

Some of the filming took place at Kent State University. As White Noise is divided into two parts, there is a slightly different tone in each part, reflected in the location chosen.

You can watch White Noise on Netflix now.