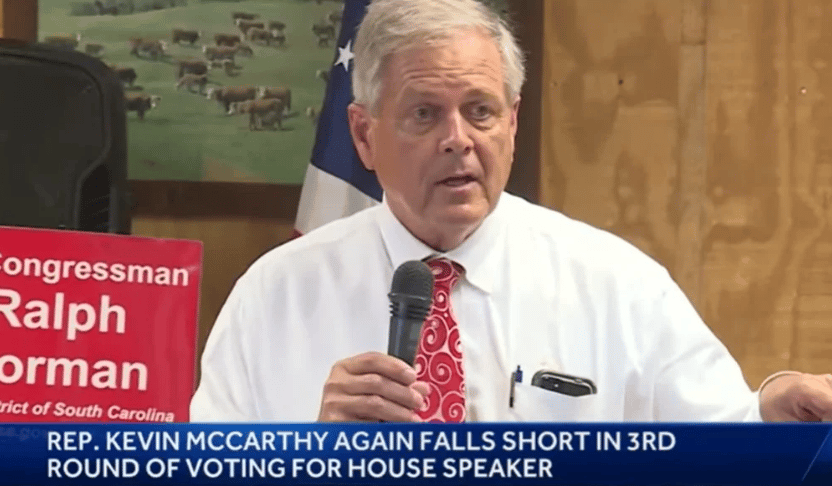 Rep. Ralph Norman, one of the 20 GOP hold outs, says he expects a written offer on Thursday night to end the standoff for Speaker.
Congress has failed to select a House Speaker after 3 days and 11 votes.
On Thursday, Breitbart reported that a deal may have been reached.
Rep. Ralph Norman (R-SC), one of 20 House Republicans who voted against Rep. Kevin McCarthy for Speaker expects a written offer between McCarthy and his opponents to be completed Thursday night, Punchbowl News reported.

Punchbowl News's Jake Sherman reported that a deal between McCarthy and his opponents "is close." Reps. Chip Roy (R-TX) and Patrick McHenry (R-NC) have reportedly been leading negotiations with McCarthy.
The breakthrough reports about a deal being on the table to secure McCarthy's speakership come amid a long day of negotiations, concessions, and multiple failed Speaker votes.