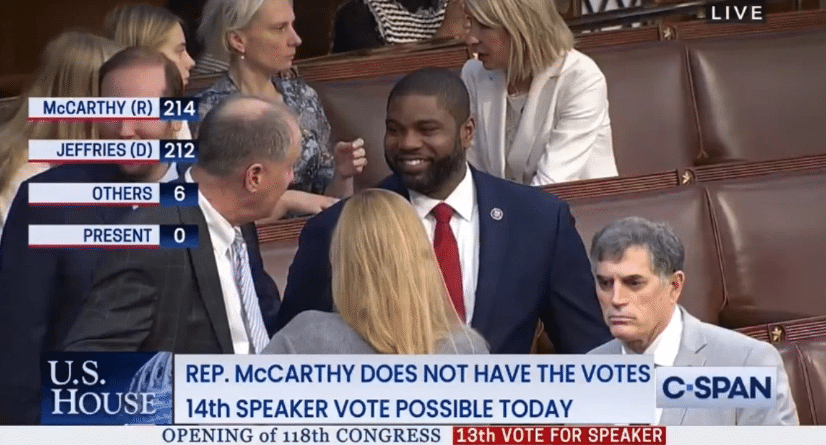 McCarthy lost once again in the 13th round of voting for Speaker of the House.
McCarthy picked up 14 GOP holdout votes in the 12th round.
McCarthy lost the 13th vote, although he picked up an additional GOP holdout vote.
6 GOP lawmakers voted for Jim Jordan.
Rep. Andy Harris who voted against McCarthy in the 12th vote flipped his vote to McCarthy in the 13th vote.
Total vote tally for 13th ballot: McCarthy 214, Democrat Jeffries 212 and GOP Jim Jordan 6.
The House voted 220 – 212 to adjourn until 10 pm EST tonight.
Watch the 14th vote live at 10 pm EST tonight here via CSPAN: