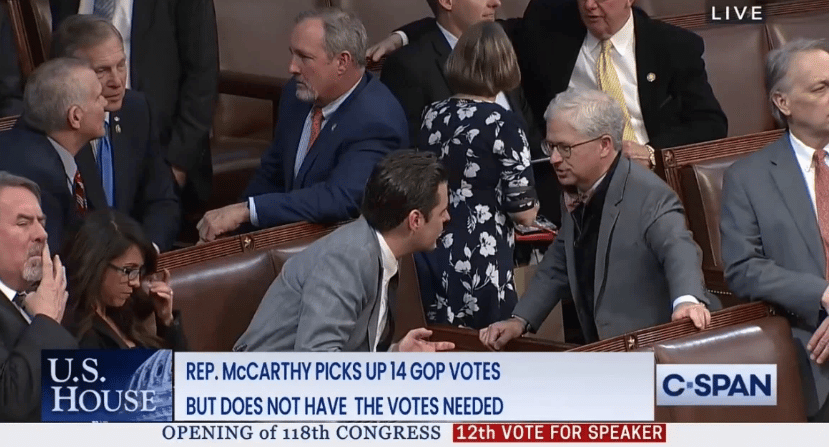 The House reconvened on Friday as the speaker election continued after McCarthy lost 11 ballots in a row.
Fox News reporter Chad Pergram is reporting that the 'drama' over the fight for House Speaker may end today.
McCarthy picked up 14 votes, 13 of which came from the 20 GOP holdouts, but he still did not get the necessary votes.
The following holdouts flipped their vote for McCarthy in the 12th vote.
Rep. Michael Cloud
Rep. Andrew Clyde
Rep. Paul Gosar
Rep. Andy Harris
Rep. Mary Miller
Rep. Ralph Norman
Rep. Scott Perry
Rep. Chip Roy
Rep. Byron Donalds
Rep. Josh Brecheen
Rep. Andy Ogles
Rep. Anna Paulina Luna
Rep. Keith Self
Rep. Victoria Spartz voted for McCarthy after voting present for several rounds.
A 13th vote is currently underway.
Watch live via Badlands Media: