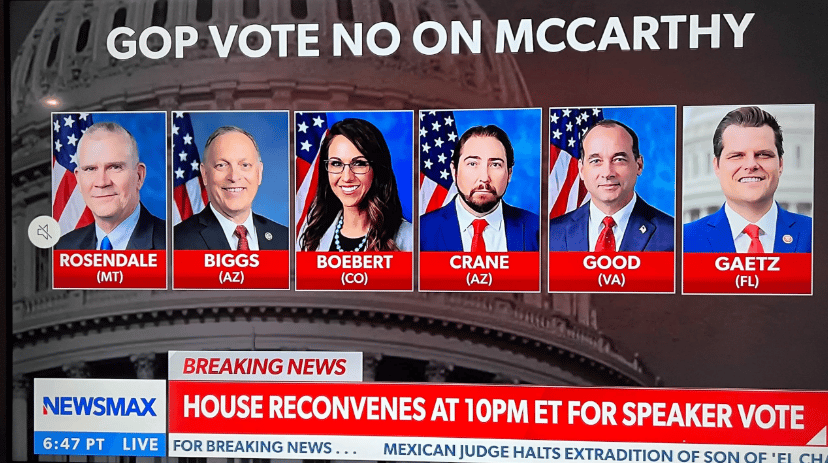 The US House of Representative reconvened on Friday as the Speaker election continued following 11 straight losses for Kevin McCarthy earlier this week.
McCarthy lost the 12th ballot on Friday; however, he picked up more votes from Republican holdouts.
McCarthy picked up 14 GOP holdout votes in the 12th round.
McCarthy lost the 13th round of voting but picked up another holdout.
The Congress was adjourned until 10 PM Friday night.
A vote is expected, and Republican Kevin McCarthy is expected to win the speakership after a long week of voting.
Watch the live via CSPAN: