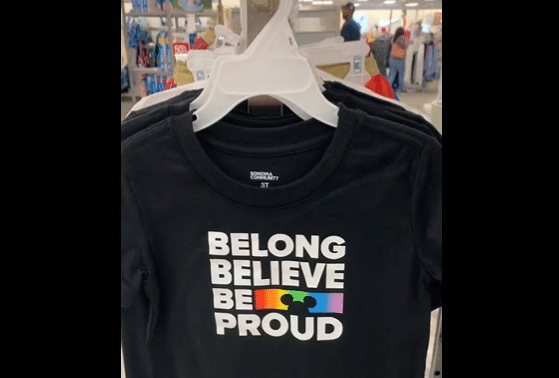 Department store retail chain Kohl's is the latest company to face a Target-style boycott by conservatives.
Breaking Digest previously reported that Kohl's released a new LGBTQIA+ themed line of merchandise for adults, children, and even babies.
@EndWokeness tweeted out a photo of a display in Kohl's that was advertising pride clothing and accessories.
Included in the display was some trans themed baby clothing, for babies as young as 3 months old.
Take a look:
As a result, the company's stock has plummeted over 10%.
Check out Kohl's 5-day stock chart: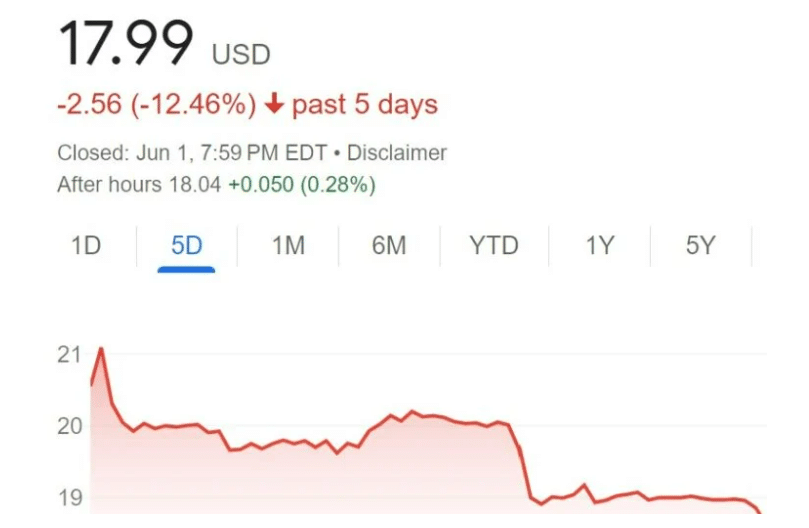 Per Market Watch:
Department-store chain Kohl's Corp. appeared to be the latest retailer to face at least some online calls for a boycott over its sale of Pride-themed merchandise, following similar anti-LGBTQ+ campaigns against Bud Light and Target Corp.

The scope and impact of the sentiment against Kohl's was not yet clear. Kohl's did not immediately respond to a request for more information. LGBTQ+ advocacy groups have described the recent boycott push against retailers and other brands as a coordinated effort.
Kohl's stock closed at its lowest price since 2020 when trading ended on Thursday. In total, the company's share price is down roughly 13% since calls for a boycott began on May 26.
Americans have been very clear on this issue. They do not want their children exposed to or even aware of adult sexuality.
Fortunately, Americans have the blueprint. We know exactly how to deal with these groomers.
We do not need these companies… they need us.