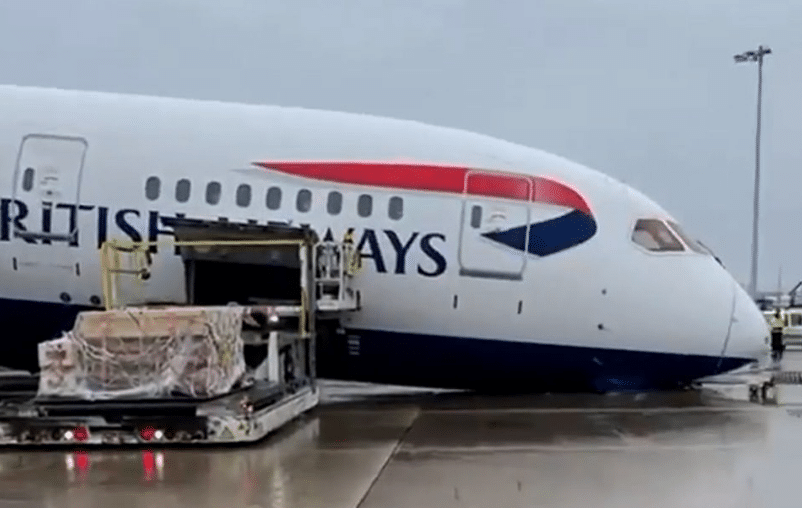 A British Airways pilot died suddenly after suffering a heart attack shortly before he was due to captain a packed commercial flight from Cairo, Egypt to London's Heathrow.
The unnamed pilot was getting ready to captain the flight when he collapsed in the crew's hotel.
The pilot's colleagues performed CPR on him, but sadly they were unable to save him.
The incident has reportedly shaken British Airways to the core.
The Sun reported:
A BRITISH Airways pilot collapsed and died shortly before he was due to captain a packed jet.

He had been preparing to fly from Cairo in Egypt to Heathrow Airport, but had a heart attack in the crew's hotel.

The pilot managed to get from his room to the foyer, where colleagues performed CPR on him.

A source told The Sun: "It has rocked BA. It doesn't bear imagining if he had suffered a heart attack at 30,000ft."

Airline bosses delayed the scheduled flight the captain was set to fly back to Heathrow airport last week.

Passengers were oblivious to the reason behind their wait.

The body of the pilot, who had suffered from ill health in recent months, was brought back to the UK in a Boeing 787.

The wide-body Dreamliner was flown to Egypt especially for the grim task because there was no room for the coffin in the hold of the Airbus A321 jet he had been scheduled to fly.

BA bosses had the task of informing the veteran pilot's family of his sudden death.

BA said: "Our thoughts are with our colleagues' friends and family at this very sad time."