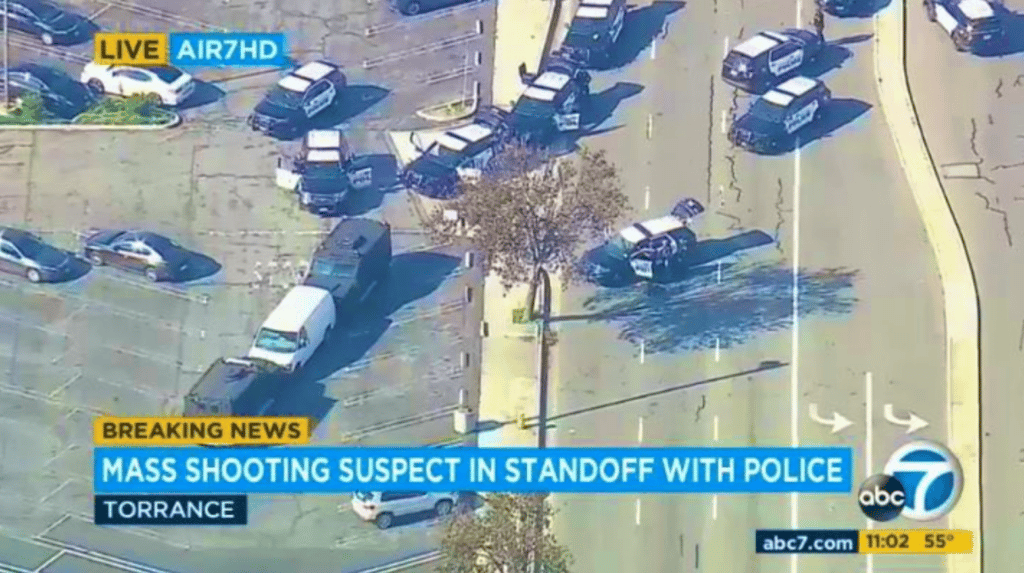 On Saturday night a gunman shot and killed 10 people and wounded at least another 10 people at the Monterey Lunar Festival in the Los Angeles area.
Police released images of the suspected killer earlier today.
Police described the suspect as an Asian male.
Later this afternoon police identified the shooter's vehicle.
Police entered a white van today believed to be linked to the shooter where they found him dead.
From ABC 7:
MONTEREY PARK, Calif. (KABC) — Ten people were killed and at least 10 others were wounded in a mass shooting at a dance studio in Monterey Park, and an hours-long manhunt for the shooter ended with authorities finding the suspected gunman dead from a self-inflicted gunshot wound in a van in Torrance Sunday.

Los Angeles County Sheriff Robert Luna identified the suspect as 72-year-old Huu Can Tran and said no other suspects were at large. He added that the motive remained unclear for the attack.

Earlier Sunday, law enforcement officials swarmed and entered a van linked to the suspect, after surrounding it for [for] hours before going in. A person's body appeared to be slumped over the wheel and was later removed from the vehicle. At an evening news conference, Luna confirmed the body found was that of the suspected shooter.

Luna previously released photos of an Asian man who was believed to be the suspect.

…

Sources tell ABC7 that the license plates on that van were stolen. L.A. County sheriff's picked up that license plate in Alhambra. Using that license plate information, the Torrance Police Department pulled the van over at around 9 a.m.

Police heard a gunshot from inside the vehicle and that's when backup was called.

The motive for the shooting is not yet known, and it was unclear if the suspect knew the victims.