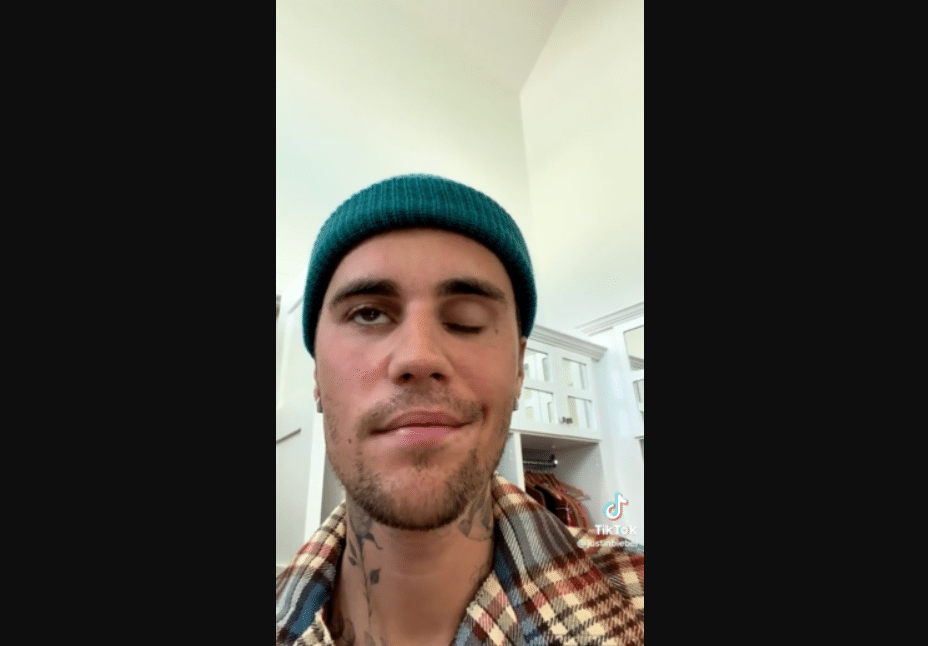 Canadian singer Justin Bieber canceled the remaining dates for his Justice World Tour on Wednesday because of his ongoing facial paralysis issue.
Last June, Bieber announced that he had been experiencing facial paralysis allegedly due to a rare virus.
The 29-year-old (as of today) said he was diagnosed with Ramsay Hunt syndrome.
According to Mayo Clinic, Ramsay Hunt syndrome occurs when a shingles outbreak affects the facial nerve near one of your ears. In addition to the painful shingles rash, Ramsay Hunt syndrome can cause facial paralysis and hearing loss in the affected ear.
Bieber canceled some of his North American shows last June following his facial paralysis.
"As you can see, this eye is not blinking. I can't smile on this side of my face. This nostril will not move," Bieber said in a video posted to Instagram.
"So, for those who are frustrated by my cancellations of the next shows, I'm just physically, obviously, not capable of doing them," he said. "This is pretty serious, as you can see. I wish this wasn't the case. But obviously my body's telling me I got to slow down."
Watch:
TMZ reported:
Justin Bieber has fully canceled his world tour … and it almost certainly aligns with a growing mental health movement to pump the brakes when an artist is struggling.

Justin pulled the plug on his Justice World Tour concerts in the UK, France, Poland, Australia, New Zealand, Denmark and the Czech Republic.

Fans will get refunds, but won't get to see JB, who, by the way, turns 29 today.

As TMZ reported, Justin suspended his tour back in September because of physical and mental health issues, and it's not the first time he's done that.

At the time, he said, "After getting off the stage, the exhaustion overtook me and I realize that I need to make my health the priority right now." He was also dealing with Ramsay Hunt Syndrome, which caused temporary, partial paralysis to his face.

The tour has been dogged with problems. It was supposed to kick off in 2020 but the pandemic derailed that plan. Once the tour belatedly kicked off, he was sidelined with COVID.
Last year, Bieber's wife, Hailey, was hospitalized with "stroke-like symptoms."
The 26-year-old model was hospitalized in Palm Springs, California last March where doctors found a blood clot in her brain.