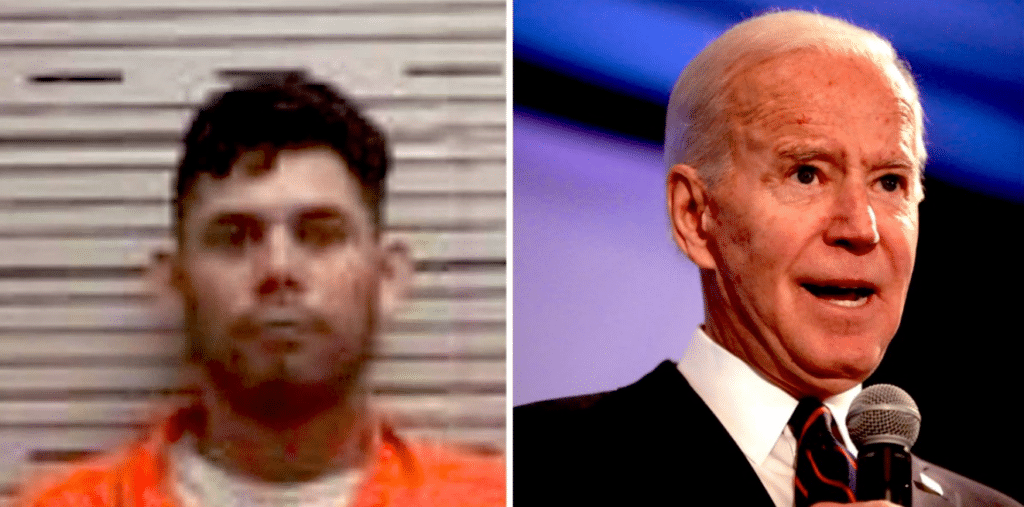 A Honduran national who was released into the United States illegally by Biden's Department of Homeland Security (DHS) has been charged with raping a teenage girl in Alabama.
The shocking case has sparked outrage and raised concerns about public safety and the enforcement of immigration laws.
Grevi Geovani Rivera-Zavala, 29, has been charged with first-degree rape and is being held without bail at Autauga County jail.
The incident happened on a Saturday evening at a restaurant on Cobbs Ford Road, according to a deposition. The girl informed police that Rivera Zavala dragged her into a women's bathroom stall, held her down, and raped her.
The 16-year-old victim did not know the suspect, and it was a random attack, according to District Attorney CJ Robinson.
Rivera-Zavala has a criminal history in Honduras and was initially detained at the Texas border in 2021 under a different name but was later allowed entry into the country after being fingerprinted.
Autauga District Judge Jessica Sanders denied Rivera Zavala's bond, calling him a potential flight risk and a threat to the community.
Watch:
Breitbart reported:
"This rape never should have happened," Autauga County District Attorney CJ Robinson told local media of the incident, noting that Zavala was an illegal alien who first arrived at the southern border in November 2021 using a fake name.

Despite having a criminal record in Honduras, Zavala was apprehended, processed, and quickly released into the U.S. interior by Biden's DHS — ending up in Prattville, Alabama, to work in the local construction industry, illegally.

"We're not interested in negotiating with the feds," Robinson said of keeping Zavala in local custody. "They can take custody of his body when [Department of Corrections] is done with him. We aren't going to negotiate for a lesser charge so the feds can deport him."

Zavala remains in the Autauga County Jail without bail.
On Thursday, Rep. Marjorie Taylor Greene introduced articles of impeachment against Joe Biden for failing to secure our border and protect national security.
"Joe Biden has deliberately compromised our national security by refusing to enforce immigration laws and secure our border," said Greene during the press conference."
On Tuesday, Greene introduced articles of impeachment against U.S. Attorney for the District of Columbia and lead January 6 prosecutor, Matthew Graves, and FBI Director, Christopher Wray.
On Wednesday, Greene introduced articles of impeachment against Attorney General Merrick Garland and Secretary of Homeland Security Alejandro Mayorkas.