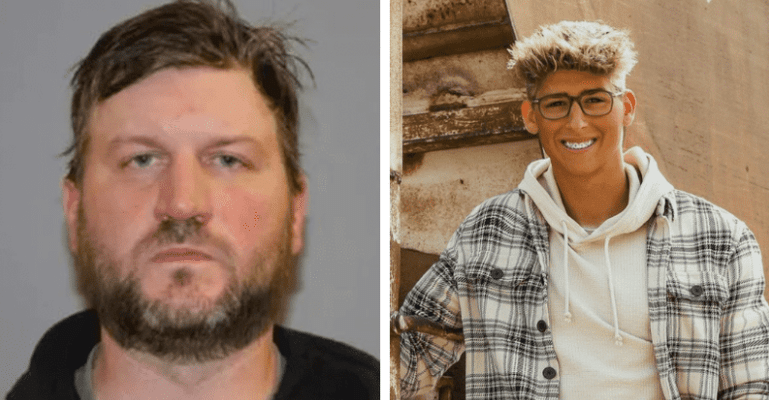 In September of 2022, Breaking Digest reported that a North Dakota man ran over and killed an 18-year-old for being a Republican, claiming that he believed the victim an "extremist."
Shannon Brandt, 41, admitted to killing 18-year-old Cayler Ellingson by running him over with his SUV. He was charged with vehicular homicide and leaving the scene of a deadly accident.
Police found no evidence to support Brandt's claims.
The murder of Cayler Ellingson came just two weeks after Joe Biden's "red speech", in which he warned of "dangerous MAGA Republicans" and labeled his opposition (more than half of the country) "extremists" who "threaten the very foundations of our Republic".
Brandt's charges were recently reduced from vehicular homicide to manslaughter.
The Associated Press reported:
Reduced charge for man who ran over North Dakota teen

A man accused of intentionally running over an 18-year-old at a street dance in North Dakota had his charges reduced from murder to manslaughter, according to court documents filed Monday…

Brandt was first charged with criminal vehicular homicide but the charge was later upgraded to felony murder. He has also been charged with leaving the scene of a crash that resulted in death.

Foster County State Attorney Kara Brinster was not available Monday afternoon to discuss why the charge was reduced to manslaughter.
According to KVRR News Brandt has pleaded guilty to manslaughter:
Shannon Brandt Pleads Guilty To Manslaughter for Running Down Teen in McHenry, ND

The McHenry, North Dakota man accused of running down a teen after a street dance last summer pleads guilty to manslaughter.

A charge of leaving the scene of an accident was dismissed.

42-year-old Shannon Brandt avoids going to trial which was supposed to start on May 30.

He faces up to 10 years in prison when he is sentenced at a later date.

Earlier this month, the prosecutor in the case dropped the charge from murder to manslaughter.
This is completely unacceptable.