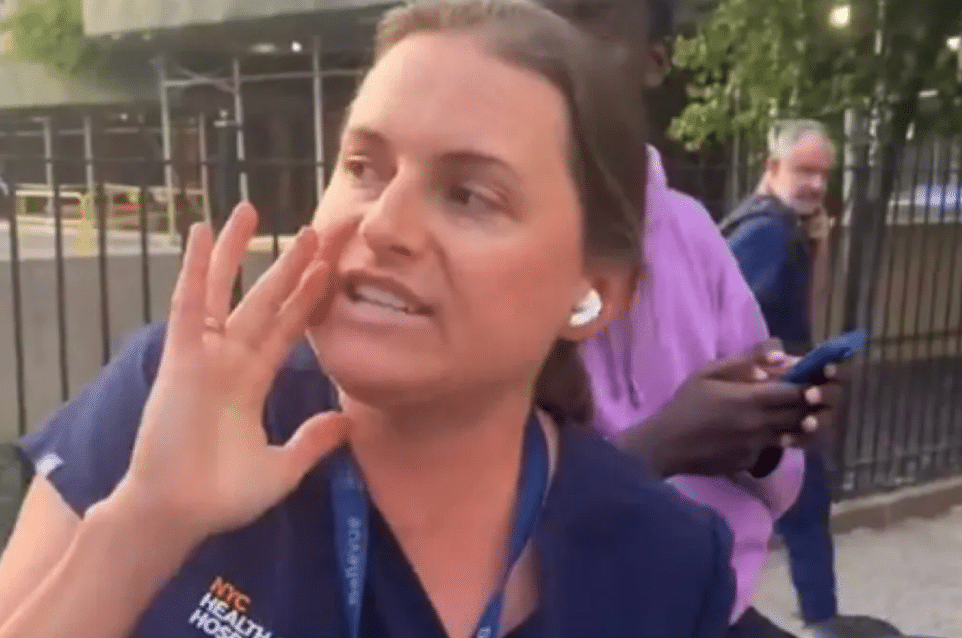 A pregnant Manhattan nurse, coming off a 12-hour shift, rented a bike and was immediately surrounded by 5 black men who claimed that she was stealing the bike that they had paid for.
Someone recorded the incident conveniently starting AFTER she had paid for the bike and posted the intentionally out-of-context video to social media.
Racist black social media morons threatened, vilified, mocked, and doxxed the 6-month pregnant nurse, posting pictures of her and her family… including a baby on social media.
Her own hospital even turned its back on her, placing her on leave to appease the racist social media mob.
Watch:
This "journalist" with 40,000 followers is just one of many going after her, including broadcasting the fact that her home address was online.
It turns out, though, she literally has the receipts.
The pregnant woman's lawyer has two receipts proving she indeed paid for the bike.
The New York Post reported:
The lawyer for a Manhattan hospital worker accused of taking a Citi Bike from a young black man — who claimed that he paid for the two-wheeler — provided receipts that he says show she was the one who purchased the ride at the center of the viral incident.

The Bellevue Hospital employee — who was branded a "Karen" on social media afterward — rented the bike first, lawyer Justin Marino said in a statement to The Post Wednesday.

He also provided two Citi Bike receipts from May 12, which were timestamped just minutes apart.

The first receipt reviewed by The Post shows the bike being taken out before it was re-locked one minute later, which Marino said is the bike seen in the video.

The second receipt shows another bike being taken out a minute later from the same docking station and was the bike Marino said his client used to get home after being "heckled and pressured to find a new bike" by the group.
Of course, not for a moment did the MSM have any skepticism about the story. To them, it was plausible that a tiny pregnant nurse decided that she would steal a bike from 5 giant black men. After all, we have it on good authority that the United States is a hotbed of violent MAGA extremists and white supremacists.
Who cares if the nurse fears for her and her family's safety, and loses her livelihood, her friends, and her reputation? White supremacy is "the most persistent and lethal threat" within the U.S., according to Biden's DHS.