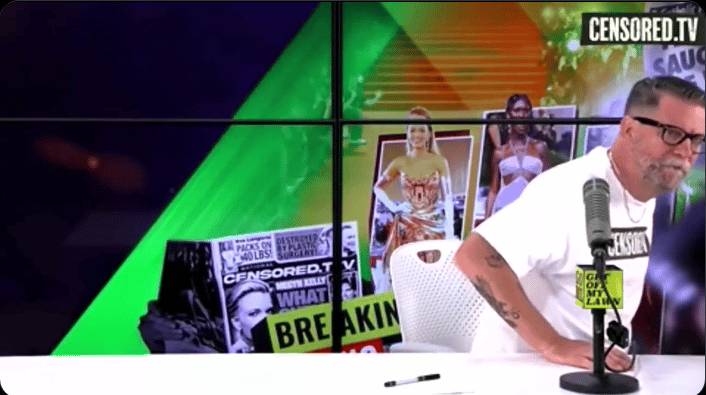 Political commentator and former Proud Boys leader Gavin McInnes was reportedly arrested during a live broadcast of his show on Censored TV on Thursday over Jan. 6. The problematic thing is that he didn't even go to DC on Jan. 6 and was reportedly opposed to going.
In the video, he can be heard saying, "We're shooting a show, can we do this another time?". The officers' responses can't be heard. He then says, "Yeah, alright, I'm happy to do that. I'll get a lawyer and we'll sit down and have a conversation and we'll schedule a meeting… and we'll sit down with my lawyer."
"I didn't let you in", he said shortly before disappearing.
Watch:
From the video it's not clear what is going on exactly gives the impression that he is arrested.
Josh Denny who works with McInnes confirmed that he was, indeed, arrested.