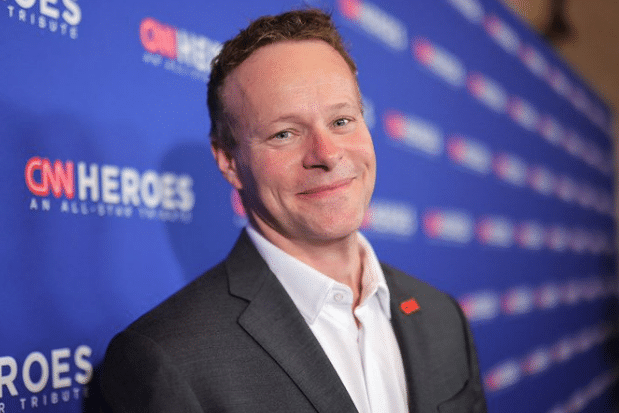 CNN chief Chris Licht is out at the embattled network after only one year, according to reports Wednesday morning.
David Zaslav, the CEO of CNN parent company Warner Bros. Discovery, announced the leadership change on CNN's morning editorial call Wednesday.
Of course, the entire legacy media immediately blamed it on President Trump's triumphant town hall, completely ignoring the fact that the network's ratings were already plummeting for years prior to the event. In fact, the town hall, which aired in the prime time 8 p.m. slot, shattered the network's average number of viewers… but they only have one story: "orange man bad."
They'll try to spin it as they always do but everyone knows why they fired him. He allowed Trump to mass distribute red pills to the American public, while Kaitlin Collins embarrassed herself so badly that they abruptly ended the event twenty minutes early, despite the HUGE boost in ratings.
From Trending Politics:
CEO Chris Licht has left the building at CNN following a disastrous series of missteps and ratings plunges that have left the once-venerable news cable station reeling.

Licht joined the network just one year ago in an attempt by leadership to reorient coverage back to its non-partisan posture after years of publicly feuding with the Trump administration. His ouster comes after a lengthy story in The Atlantic describing a toxic workplace and quoting subordinates worried about the rudderless news network.

David Zaslav, the CEO of CNN's parent company Warner Bros. Discovery, announced the shakeup on CNN's editorial call Wednesday morning.

After replacing former CEO Jeff Zucker who left following his relationship with a subordinate, Licht was tasked with drawing back CNN's viewership with breaking news coverage, documentaries, and town halls like the one recently held with former President Donald Trump and moderated by rising star host Kaitlan Collins. Licht and network leadership shouldered the blame following harsh public criticism that the town hall allowed Trump to make claims without refutation in front of a friendly audience.

While the Trump town hall was a ratings bonanza for the struggling network, its regular coverage had recently slumped so low as to be beaten by upstart rivals like Newsmax, a once-unthinkable outcome. CNN's ratings for the month of May were half that of rival CNN, with Fox News continuing its juggernaut lead among cable news networks.

According to the Associated Press, Zaslav has appointed four current CNN executives — Amy Entelis, Virginia Moseley, Eric Sherling and David Leavy — to run the network while a search for a replacement is conducted.

"We are in good hands, allowing us to take the time we need to run a thoughtful and thorough search for a new leader," Zaslav said in a memo to CNN staff.
More about CNN's dismal ratings from The Gateway Pundit:
The situation is dire at CNN.

In the month of March, CNN had the biggest decrease in primetime viewership among the cable news giants.

Their viewership declined by 61% compared to 27% and 12% for Fox News and MSNBC.

CNN averaged only 473,000 in primetime viewers in the month of March.

The May numbers did not improve for CNN. The network's total prime time viewership sank to 494,000 viewers, a 25% year-over-year decrease.

On Wednesday CNN released CEO Chris Licht after only one year. The regime was mad at him after a recent town hall with President Donald Trump. It was just too much for the liberals calling the shots.

And for the record – CNN was failing long before Chris Licht came on and hoped to move the channel to more news and less opinion.