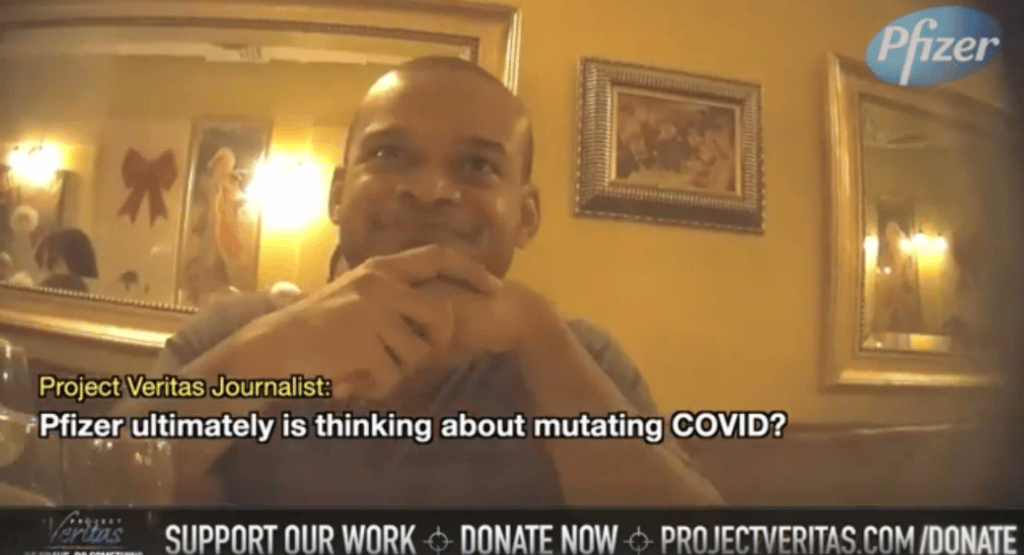 A YouTube insider leaked the "urgent guidance" document sent to employees on how to handle Project Veritas' bombshell video exposing Pfizer.
On Wednesday, Project Veritas released an undercover video of Pfizer Director of Research and Development, Jordon Trishton Walker, admitting that Pfizer is exploring "mutating" Covid-19 via "directed evolution" so that company can continue to profit from the vaccines.
As a result of that shocking undercover video, Senator Marco Rubio sent a letter to Pfizer CEO, Albert Bourla, demanding information.
"Whether it's gain of function research, or selected structure mutations through directed evolution, as Mr. Walker claimed would occur, any effort to make a virus more transmittable and deadlier is careless and dangerous. Further, Mr. Walker stated that Pfizer is willing to engage in this dangerous research because COVID and its variants are 'a cash cow' for the company and regulators will go easy on their efforts because a significant percentage of government officials aim to work for Pfizer and other biopharmaceutical companies and do not want to compromise their future job prospects."— Senator Rubio
Read the full text of the letter is below:
YouTube jumped into action and deleted Project Veritas' undercover video of the Pfizer director.
According to Project Veritas founder James O'Keefe, the video had over 800,000 views on YouTube when it was removed.
A YouTube insider leaked the document that led to the deletion of the bombshell video.