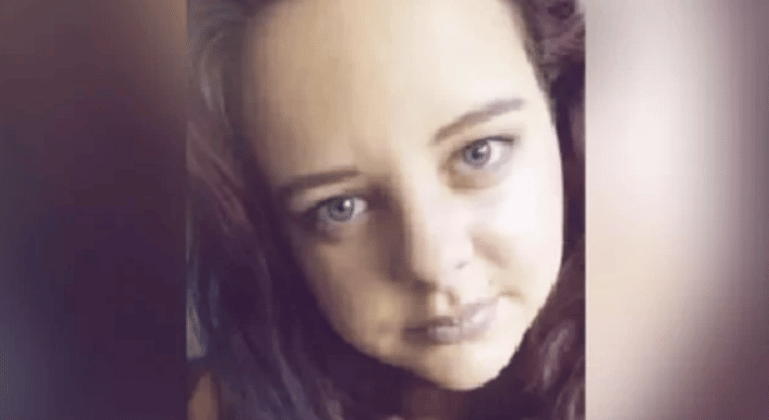 On February 7th, pregnant 26-year-old Zoe Green from Kettering, England suffered a "sudden cardiac arrest" and died. Tragically, her unborn child, who she planned on naming Cobie, also passed away.
According to her family, she had no known health issues, and was fine up until that morning.
The cause of her sudden cardiac arrest is unknown at this time.
Family friend Kelly Mercer has organized a GoFundMe page to support the children and cover funeral costs.
The Daily Mail reported:
Zoe Green, 26, from Kettering, suffered a sudden cardiac arrest on February 7 and was found dead on the floor in her bathroom by her mother.

She was seven months pregnant with her fourth child, who she had planned to name Cobie, but the baby boy did not survive after his brain was deprived of oxygen.

Zoe was mother to Lincoln, five, Oakley, four, and Ralphie, who is just 10 months old.

Family friend Kelly Mercer, has so far raised more than £3,000 for Zoe's children and to contribute towards the costs for the funeral.

Kelly, who spoke to Zoe the day before she died, said: 'Zoe went to school with my daughter. I've known her all her life. On Tuesday morning she rang her mum, at five or six in the morning, saying she didn't feel very well.

'She goes to Leicester Royal Infirmary because there's nobody that does post-mortems on pregnant ladies in the area.

Her mum lives five minutes away but by the time she walked down Zoe was dead on the floor in the bathroom.

'She leaves behind three children and then obviously she was seven months pregnant.

'Unfortunately, the baby then had no oxygen so he then died. Everybody is in complete shock.

'Hopefully, by the end of the week, they'll actually know what actually happened. To our knowledge, she was fine. She just woke in the night and didn't feel well so phoned her mum, who would pop along.