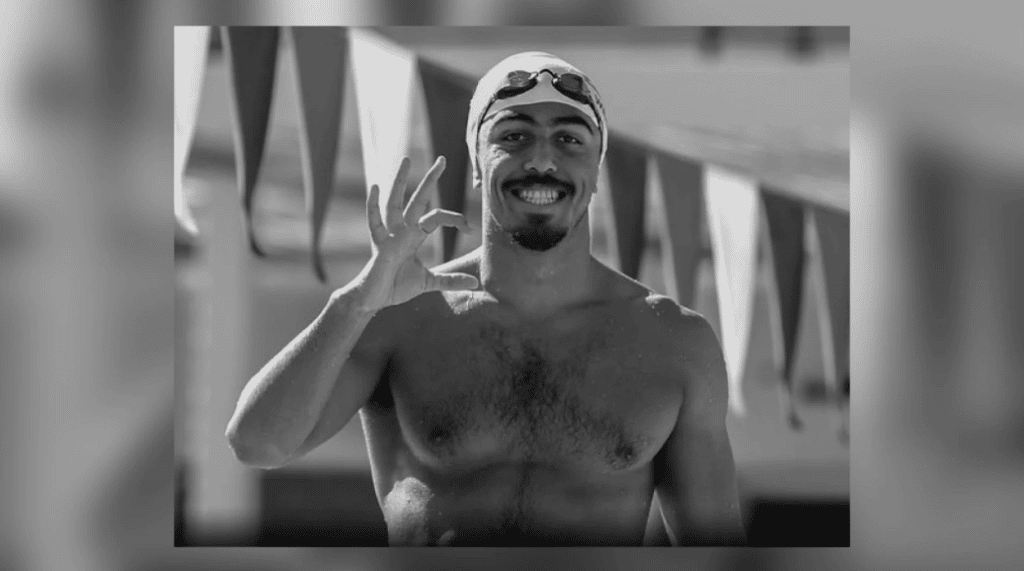 The University of Arizona's former swimming standout, who competed from 2018 to 22, died suddenly on Friday, according to Arizona Athletics.
Ty Wells died on Friday, January 27.
He was only 23.
As usual, the cause of his death has not been disclosed.
"We are deeply saddened by the loss of recent alum Ty Wells, who passed away on Friday," Arizona Athletics announced on its social media Tuesday.
"Our heartfelt condolences are with his family, his friends and the entire Arizona Swimming & Diving family," the post concluded.
"On behalf of the entire University of Arizona community, I want to extend our heartfelt condolences to the Wells family along with Ty's friends, teammates, classmates, and colleagues," UA athletic director Dave Heeke said in a statement.
"Ty was a tremendous young man who proudly represented the University of Arizona in the pool, classroom and community. He was a light that shined bright in the lives of everyone he came across, and we will keep him and his loved ones in our thoughts during this incredibly difficult time."
Local news media Swim Swam debunked rumors that Wells died in a motorcycle accident. According to the report, "the confusion may stem from a 2022 motorcycle accident in California that involved an individual with the same name."
According to his fundraising campaign, Wells died suddenly.
"Our Arizona Wildcat swimming family was devastated at the sudden passing of one of our most adored swimmers this past Friday. He was a guiding light to all of his friends and teammates as well as to all of us parents," according to the GoFundMe page.
More from Swim Swam:
Wells was in his 5th year on the team at Arizona and was majoring in physiology with plans to pursue a career in physical therapy or sports medicine.

A native of Ripon, California, Wells was a 2021-2022 CSCAA Scholar All-American. Last season, Wells finished 12th in the 100 breaststroke at the Pac-12 Championship meet.

While his only NCAA meet of the fall semester was Arizona's intrasquad, his last competition was the 2022 US Open Championships, where he finished in 50th place in both the 100 breast and 200 breast.

As a senior at Ripon High School in 2018, he qualified for the California High School State Championship meet, where he finished 13th in the 100 yard breaststroke.