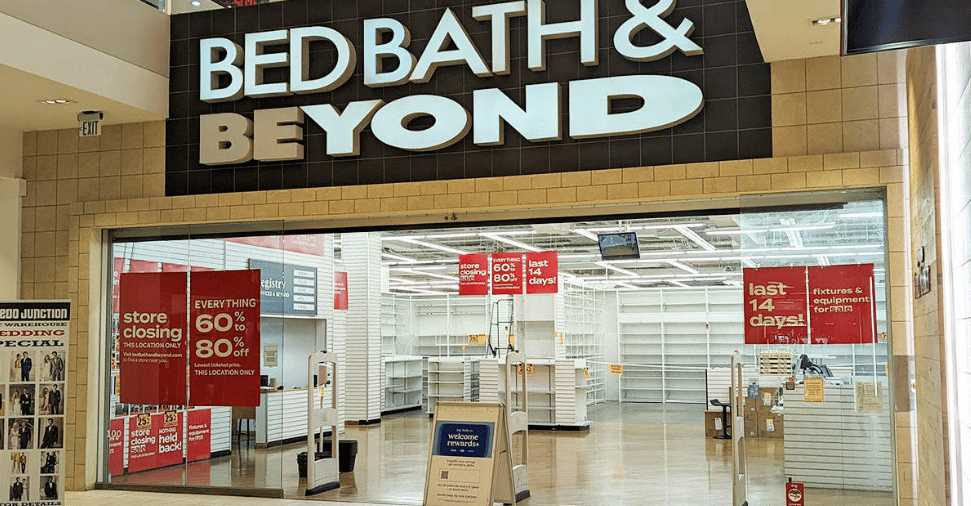 Bed Bath and Beyond is another company that got woke and went broke.
The chain of home furnishing stores has been barreling toward bankruptcy ever since they decided to stop carrying MyPillow products.
Now they are going to close another 87 stores.
These closures are in addition to the 150 closures Bed Bath and Beyond announced last August.
"As we continue to work with our advisors to consider multiple paths, we are implementing actions to manage our business as efficiently as possible," a Bed Bath and Beyond spokesperson told CNN. "This store fleet reduction expands the company's ongoing closure program."
The Hill reported:
Bed Bath & Beyond told Nexstar Monday that it will be closing 87 additional stores, an announcement that comes days after the beleaguered home goods chain said it had defaulted on its loans.

The company also plans to close five buybuy BABY stores as well as all of its Harmon beauty locations.

Bed Bath & Beyond said the closures are being done to increase efficiency as the company works with advisors to "consider multiple paths" as the retailer tries to turn the business around.

"This store fleet reduction expands the Company's ongoing closure program of approximately 150 lower-producing Bed Bath & Beyond banner stores," a spokesperson told Nexstar. "We will update all stakeholders on our plans as they develop and finalize."

Impacted store locations were not immediately available Monday.

Last Thursday, Bed Bath & Beyond said in a Securities and Exchange Commission filing that it had defaulted on its loans, which may force it to consider restructuring its debt in bankruptcy court.

The filing included some of the other strategies Bed Bath & Beyond is employing to improve its financial position, such as lowering costs, trimming capital expenditures, trying to rework rental deals with landlords and reducing the footprint of its stores, as well as the caveat that "these measures may not be successful."
It would be amazing and really funny if Mike Lindell bought Bed Bath and Beyond.