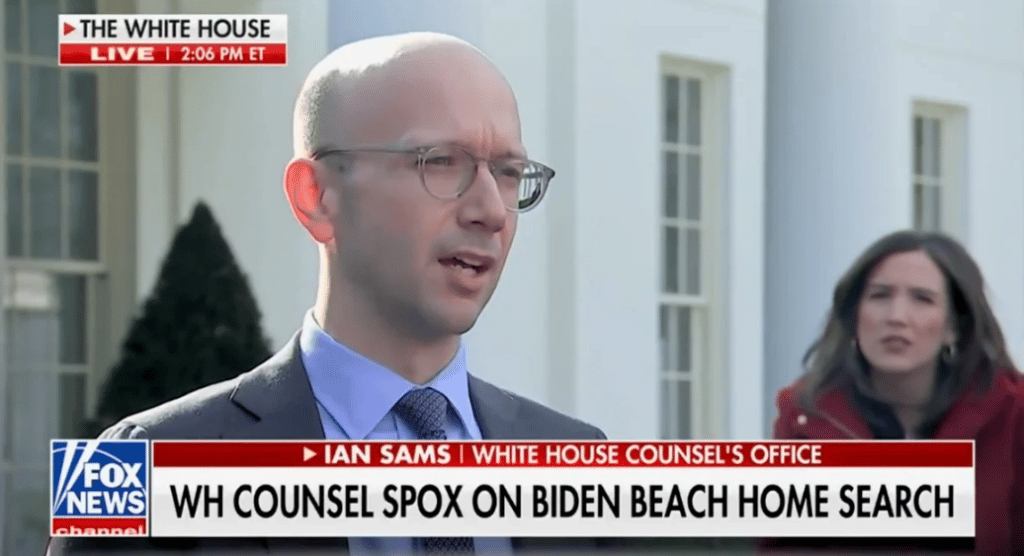 On Wednesday, the FBI conducted a search of Joe Biden's Rehoboth beach house.
Biden's personal attorney, Bob Bauer, released the statement in response to the search being leaked to CBS News, which first broke the news Wednesday. 
The search was consensual and planned, unlike the vicious and unconstitutional storming of Trump's home at Mar-a-Lago.
It appears agents did not find any documents with classified markings.
However, they did confiscate handwritten notes that appear to be from Biden's time as vice president.
CBS News reporter Arden Farhi tweeted:
"The DOJ's planned search of the President's Rehoboth residences, conducted in coordination and cooperation with the President's attorneys, has concluded. The search was conducted from 8:30 AM to noon. No documents with classified markings were found. Consistent with the process in Wilmington, the DOJ took for further review some materials and handwritten notes that appear to relate to his time as Vice President," Biden's personal lawyer Bob Bauer said in a statement.
On Wednesday, Biden's spokesman Ian Sams refused to answer whether or not the FBI searched any other locations for classified documents.
Watch:
Ian Sams claimed Joe Biden has been transparent from the beginning although we wouldn't have found out about the FBI searches if the information wasn't leaked to the media.
Watch:
CBS's Ed O'Keefe asked Ian Sams why it took so long for the FBI to search Biden's Rehoboth Beach house.
"Why did it take so long for the search of the Rehoboth Beach residence to occur, and who today from the WH, if anyone, was there?" the CBS reporter asked Ian Sams.
"That's a good question, so we've been working directly with the Justice Department from the very beginning," Ian Sams said.
Watch: