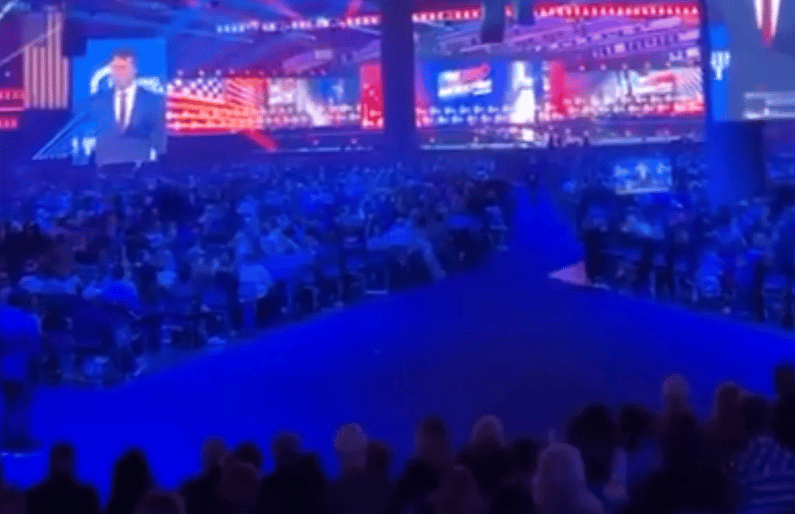 Kari Lake took the stage at Turning Point USA's AmericaFest in Phoenix, Arizona, following the breaking news that an Arizona judge has allowed her historic election lawsuit to go to trial.
Kari Lake is going to trial on the major chain of custody issue, which could overturn the election. The problems regarding fraudulent mail-in ballots and signature verification were dismissed by the Judge.
No reasonable person believes that Kari Lake lost this election to unpopular radical leftist Katie Hobbs, who campaigned from her basement.
Kari Lake will have her day in court, and confirmed that we will see crooked Katie Hobbs and Stephen Richer on the stand!
Moments after this news was announced, Turning Point's Tyler Bowyer tweeted that a big announcement would come during the 10 AM hour today.
Watch Kari Lake's announcement below:
Kari Lake: "We're taking these bastards to trial!"
Watch the full final day of the convention below: