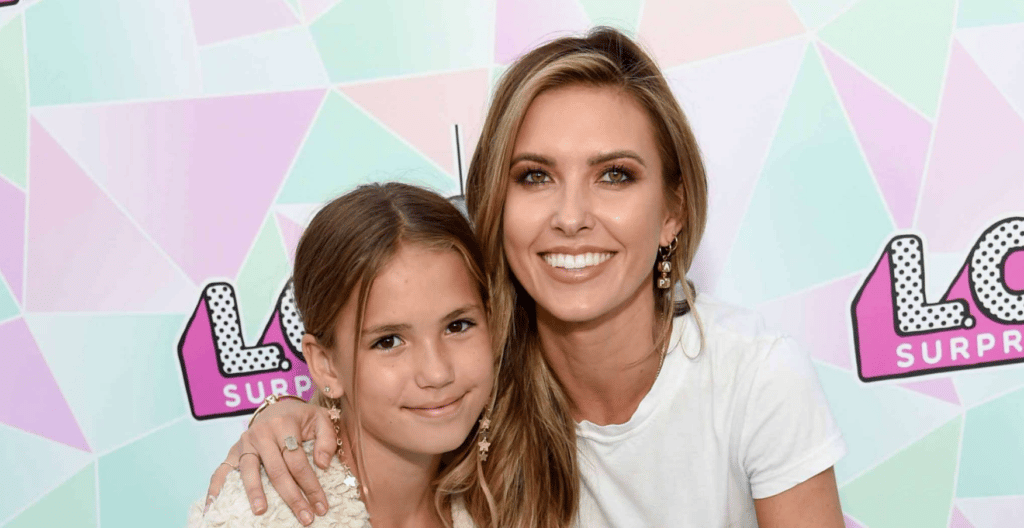 The Hills star, Audrina Patridge, has announced that her niece Sadie has died suddenly, just one week after her 15th birthday.
"My heart hurts to even write this. My beautiful niece is now in heaven," Patridge wrote in an Instagram post on Tuesday, February 14, alongside a slideshow of photos with her niece. "I know Its not goodbye forever, but it is the hardest to say goodbye for now. We will miss you and cherish every single moment we had with you. Rest in peace Say Say!! We love you forever & ever!"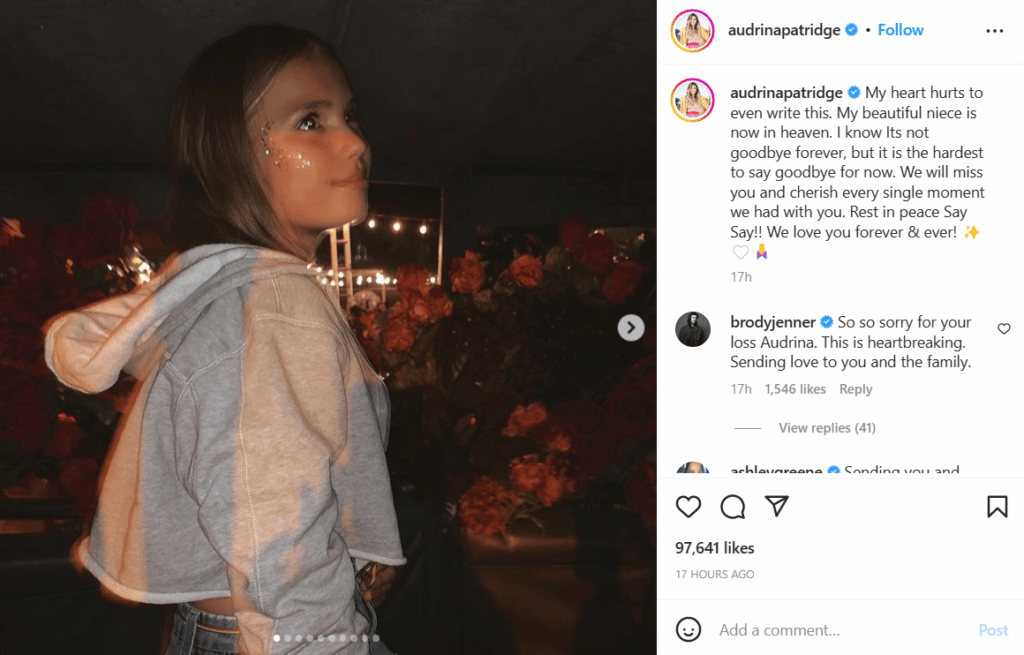 Sadie Raine Loza has "left this Earth for the heavens," Sadie's mother, Casey wrote on Instagram on Tuesday, February 14, 2023.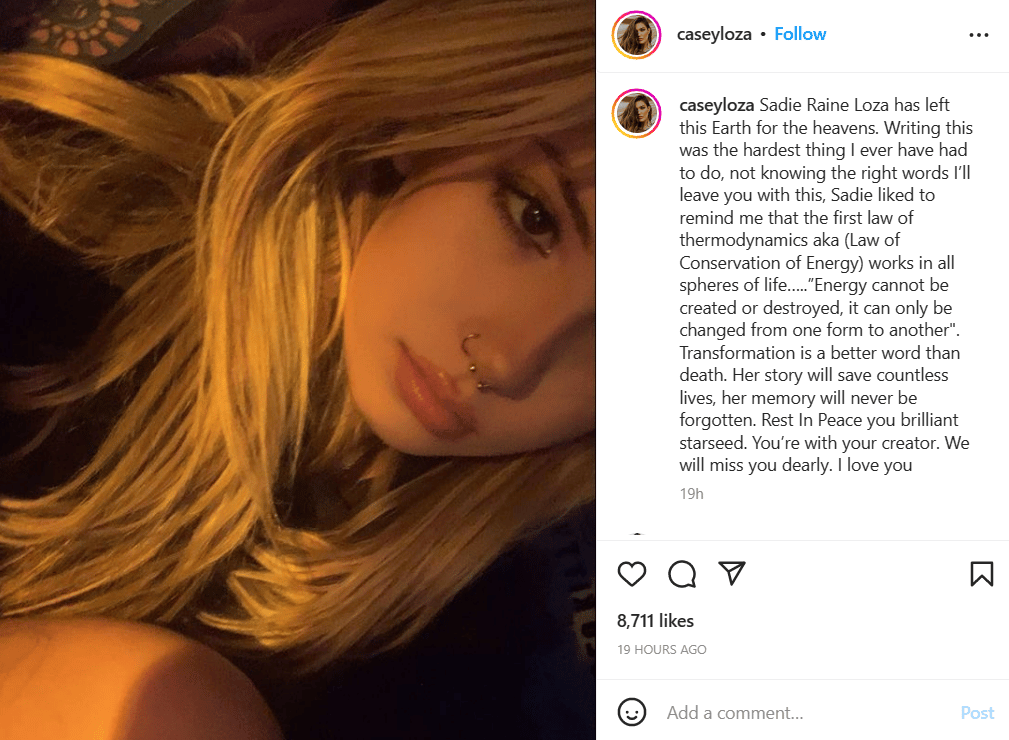 Sadie's cause of death is unclear, and Casey's recent social media posts do not indicate that Sadie had been suffering from any long-term illnesses.