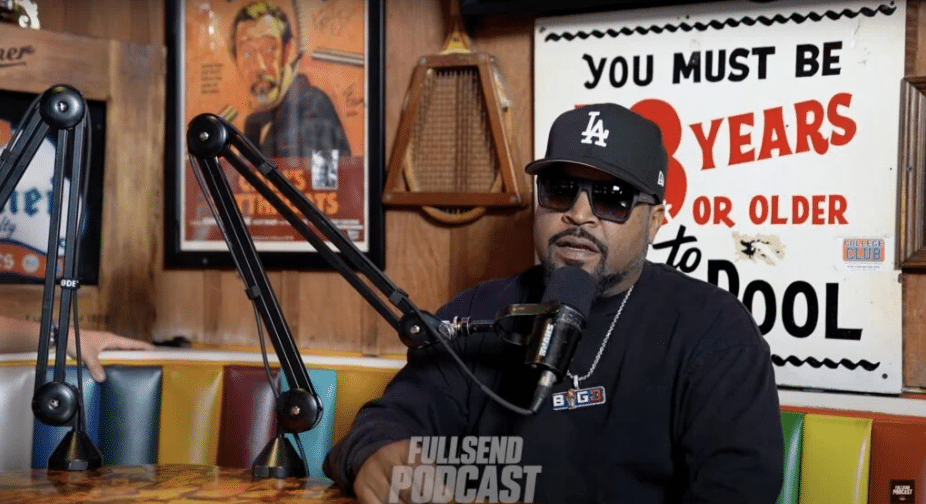 Renowned rapper and Hollywood actor Ice Cube made a bold statement urging black Americans to reconsider their allegiance to the Democrat Party.
Ice Cube has worked to bridge the gap between politicians and grassroots movements. Among his several projects is the policy proposal document Contract with Black America.
Back in 2020, Ice Cube was criticized by leftists for working with President Trump on his plan for black Americans.
Ice Cube defended his decision to work with President Trump in a tweet, saying, "Every side is the Darkside for us here in America. They're all the same until something changes for us. They all lie and they all cheat but we can't afford not to negotiate with whoever is in power or our condition in this country will never change. Our justice is bipartisan."
Ice Cube recently appeared on the Full Send Podcast, hosted by Kyle Forgeard and Steiny Steinberg.
During the interview on Full Send Podcast, Kyle Forgeard asked Ice Cube about the backlash he faced for his collaboration with President Trump.
"I mean, I never supported Trump or Biden," Ice Cube replied. "I never asked to speak to the Republicans or the Democrats."
"I created a document called the Contract with Black America that spelled out a lot of different issues that we believe were the reason why it was so much unrest after George Floyd was killed. I released the document, and everybody wanted to talk to me, the Republicans asked to talk to me and the Democrats. I went to talk to both of them about the Contract."
Ice Cube claimed that some of the Republicans asked if they could implement some provisions of the contract, while the Democrats had chosen to ignore him until after the election.
"The Republicans asked if could they implement some things from the Contract into their proposal? And I said the document was open for anybody to use in any way they desired. So, if they just want to use it as educational purposes, they could. If they wanted to add more paragraphs or more ideas to it, they could. If they wanted to use it to get a law change, they could. So, I didn't mind them using it. I met with the Democrats. The Democrats said, 'we like 90% of what's in there, and we'll talk to you after the election about it.'"
During the Full Send Podcast interview, Ice Cube urged fellow Black Americans to reconsider their political loyalties.
Forgeard said, "There's like a stigma in the African American community to like Republicans and stuff like that."
In response, Ice Cube said, "I don't know what's going on in the African American community when it comes to that. You know what I mean? Like, black people have supported Democrats, you know, overwhelmingly for 50 to 60 years, and yet nothing has changed. So, something's gotta change."
Watch: