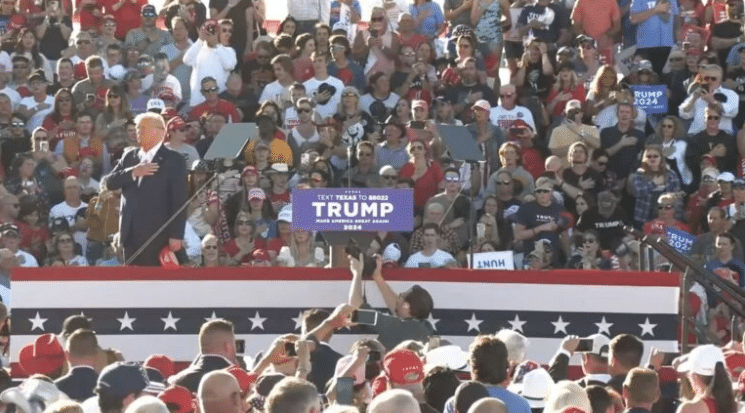 President Trump held his very first 2024 campaign rally in Waco, Texas this afternoon.
After President Trump walked onto the stage the audience was asked to stand for the National Anthem.
Then they played the J6 Prison Choir song, Justice for All with the J6 political prisoners singing the National Anthem while President Trump recites the pledge of allegiance.
It was AMAZING!
Justice for All is the number one song on iTunes.
Watch: