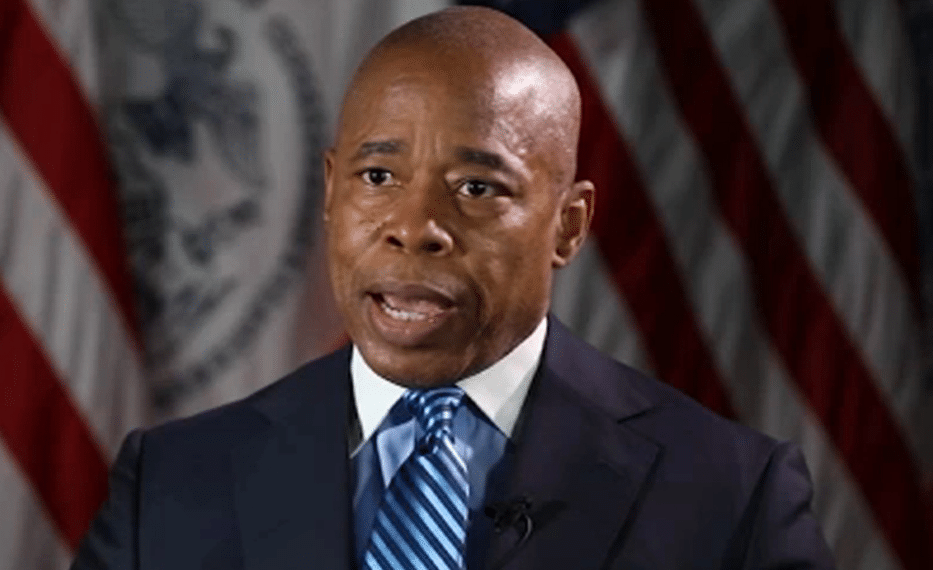 As New York City deals with a massive surge of illegals, Mayor Eric Adams said that he was asking a judge to revisit the city's sanctuary city law.
Adams says New York is at a breaking point due to the number of illegal aliens who keep arriving in the city and needing services.
Back in 2021, Mayor Adams asserted that NYC would continue to be a sanctuary city for illegals under his administration.
Fast forward to last weekend, Adams called the rising number of illegal migrants "a real burden on New Yorkers."
On Wednesday night, Mayor Eric Adams issued an executive order suspending the city's right-to-shelter rules, which require the city to quickly locate private rooms for asylum seekers.
"No asylum seeking-family that has sought shelter from us over the last year has slept on the street thanks to our colossal efforts, but without more support from our federal and state partners, we are concerned the worst may be yet to come," a spokesperson said in a statement.
"With over 130 emergency sites and eight humanitarian relief centers already opened, we have reached our limit, and this last week we had to resort to temporarily housing recent arrivals in gyms. In an effort to mitigate those risks and find room within our shelter system, the city has temporarily suspended the policy surrounding timing for placements in shelters. This is not a decision taken lightly and we will make every effort to get asylum seekers into shelter as quickly as possible as we have done since day one," the spokesperson added.
Breaking Digest previously reported that twenty homeless and struggling veterans have been evicted from upstate hotels to make rooms for the immigrants who are in our country illegally.
Also, the Crossroads Hotel in Newburgh, New York abruptly canceled 30 rooms booked for a wedding in order to make room for illegal aliens, throwing a couple's wedding, set to take place in June, into chaos at the last minute.
According to The New York Post, this was at least the second couple whose wedding has been thrown into chaos by Biden's migrant crisis.
A Queens couple claimed the 37 rooms they booked months in advance at the Crossroads Hotel for guests of their May 20 wedding were also suddenly canceled.
On Thursday, Adams went to court to ask a judge to reevaluate New York City's 'sanctuary city' status in light of the influx of illegal immigrants.
"The law of sanctuary city was in place long before I became mayor. I'm following the law. As a law enforcement person, you know, we follow the law," Adams said.
"We are now in court now, today, asking the judge to revisit this law to deal with this humanitarian crisis because, even when they decided to put in place that law, no one thought they would be dealing with a humanitarian crisis of this proportion," he added.
Watch:
A report from the non-profit Federation for American Immigration Reform (FAIR), stated, "as a result of the Biden administration's lax immigration policies, 61,000 illegal aliens have come to NYC over the past year and about 40,000 are on the taxpayer dole receiving housing, food, and other benefits. These illegal aliens are placing a tremendous strain on city resources and existing housing for the homeless is filled to capacity."
Mayor Adams estimates caring for illegal aliens will cost $4 billion by next year, as reported by NBC News correspondent Gabe Gutierrez: