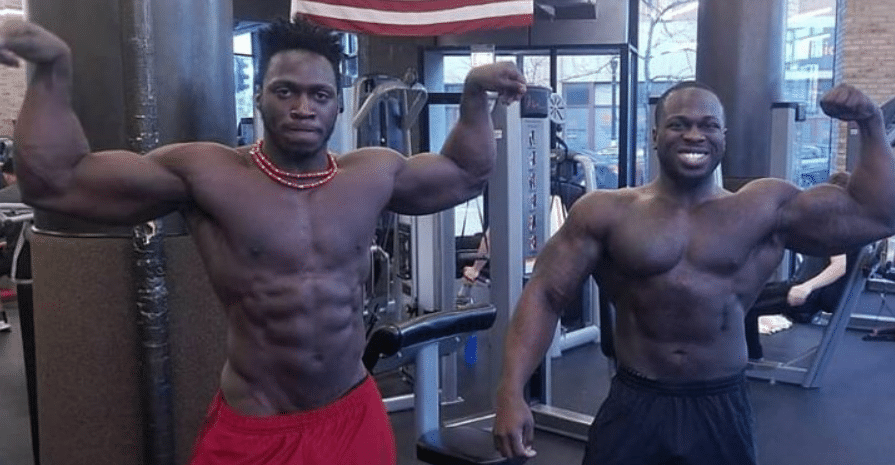 The Osundario Brothers, the two men hired by Jussie Smollett to orchestrate a hate crime hoax, are back in the spotlight. The two will appear in FOX's new docuseries, Jussie Smollett: Anatomy of a Hoax.
Set for March 13, the series will feature exclusive interviews with brothers Abimbola (Bola) and Olabinjo (Ola) Osundairo, who were directly involved in the plot to carry out the hate crime hoax.
They have apparently never spoken to the media about their role in the hoax. 
FOX News reports:
How Jussie Smollett staged his hate crime hoax: Accomplices return to the scene of the 'crime'

Jussie Smollett's hoaxers-for-hire Abimbola "Bola" and Olabinjo "Ola" Osundairo are speaking to the media for the first time since helping the "Empire" actor stage his hate crime in the early morning hours of a snowy January day in 2019.

"Everyone immediately thought 'This is what Trump's America is like," New York Post national correspondent Gabrielle Fonrouge said of the "hate crime" in the newly-released multi-part Fox Nation special, "Anatomy of a Hoax."

"You had people in MAGA hats chasing after a Black man in the night, tying a rope around his neck calling him racist slurs, calling him homophobic slurs," she added.

Fact, however, proved nothing about Smollett's story was true. So what really happened that night?

The Osundairo brothers returned to the scene of the "crime" to give viewers insight into the fabricated event, detailing Smollett's intentions and plans to make the story believable.

"I remember we was [sic] in character the whole time," Ola said in the Fox Nation episode, as Bola pointed to an empty Chicago sidewalk where the hoax transpired.

"This is where we waited for him to come before we attacked him," he said. "We got here with ten minutes to spare, and we had to plan our escape route, [we had to] survey the land."
Watch: