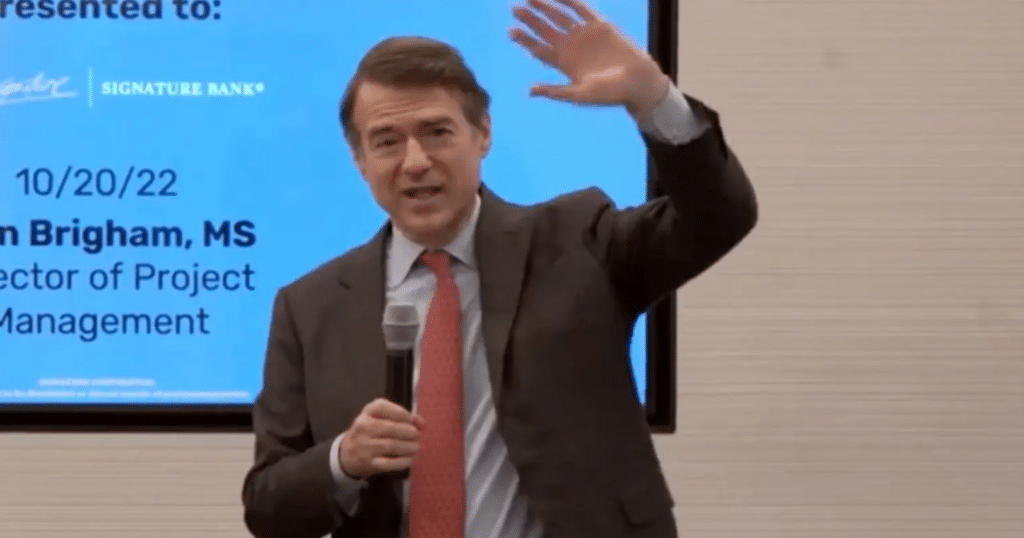 Scott Shay, chairman of the failed Signature Bank, co-hosted a company seminar last October in which employees were instructed for more than an hour on using gender-neutral pronouns such as "Ze" and "Hir."
Shay is seen in a video circulating on social media, alongside Finn Brigham, a corporate consultant on gender-bending ideology, delivering a lecture on the proper use of gender pronouns.
In the hour-plus video, Shay and Brigham deliver a lecture titled "Know Your Pronouns," part of the bank's "Social Impact" series.
Brigham was described as a "genderqueer trans masculine person" during the event.
"I don't know if there's anyone in the Signature Bank world, but probably you have clients that use "they"/"them" as pronouns. They're gender-neutral pronouns on purpose," Brigham said while instructing employees to properly use the pronouns ze, hir, they, them, hers, he, and his.
"'Ze' is another gender-neutral pronoun," he continued. "The other part of that would be 'hir'– spelled H-I-R."
Shay bragged about Signature Bank's inclusive leadership during the lecture. Referring to former Rep. Barney Frank, he noted that Signature Banks was "the first bank in the United States to have an openly gay man on our board."
Watch:
Signature also banned President Trump's accounts after the January 6, 2021, Capitol Hill "fedsurrection".