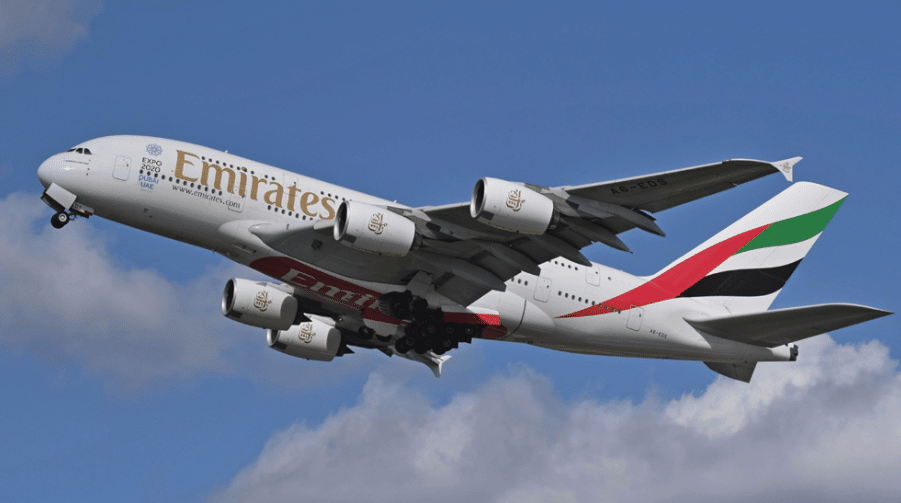 An Emirates flight scheduled from Milan to New York's JFK had to make an emergency landing due to the First Officer feeling 'unwell' approximately an hour and a half after take-off.
Flight EK205 made a U-turn over the Atlantic Ocean and returned to Milan.
Initial reports said it was due to a "technical issue", however, Fanpage.it reported that the First Officer suffered an illness during the flight.
From Fanpage.it (translated):
It was the First Officer of Emirates flight 205 who fell ill less than two hours after take-off from Malpensa airport. With him was at least one other pilot capable of safely leading the plane and passengers to their destination, over the Atlantic Ocean.

However, the pilot's health conditions worried the entire crew a lot and in any case, in everyone's interest, it would have been safer to try to return as soon as possible, so that the aviator could have the necessary assistance.

So the aircraft decided to reverse course and, after notifying the control tower of the need to go back, landed again at the airport in the province of Varese. In fact, despite the sudden illness, the commander managed to carry out the landing maneuver without any problems for the passengers.

First Officer rescued at Malpensa

Once back on dry land, the captain was immediately rescued by the medical personnel present inside the airport. The officer had, in fact, communicated that the need to go back was determined by the need for urgent medical treatment.
Dr. William Makis MD noted the Emirates flight is the 4th such incident this month.
A British Airways pilot died suddenly after suffering a heart attack shortly before he was due to captain a packed commercial flight from Cairo, Egypt to London's Heathrow.
On Saturday night, a United Airlines flight from Guatemala to Chicago was forced to divert to Houston Airport after a pilot suffered an unexpected medical emergency.
The first officer of a Virgin Australia regional flight from Adelaide to Perth became incapacitated after suffering a heart attack 30 minutes into the flight, according to The Aviation Herald.