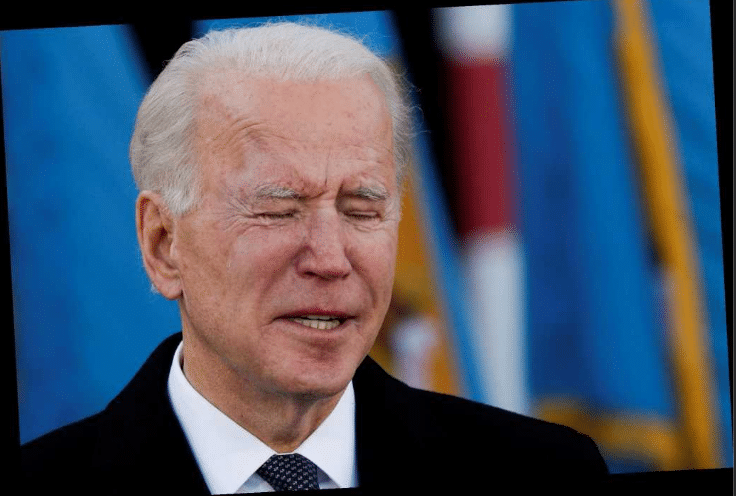 In the most recent CNN poll, President Trump not only holds a lead over Joe Biden, but even within the Democrat party, a significant two-thirds majority prefers someone else for their party next year.
The poll indicates that Trump has a narrow lead of 47% to Biden's 46% among registered voters, sparking panic within CNN over "strong headwinds" for Biden's reelection. Notably, almost all of the Republican presidential primary candidates tested in the poll are ahead of the current resident.
A substantial 67% of Democrats express a strong desire for someone other than Biden to become the Democrat presidential nominee in 2024.
The primary concerns regarding President Biden revolve around his health, age, and potential exposure to his son's foreign business dealings.
A significant 73% of U.S. adults express significant worries about Biden's mental and physical well-being, including 56% of Democrats and those who lean Democratic.
Moreover, 61% of U.S. adults believe that then-Vice President Biden had some level of involvement in his son Hunter Biden's foreign business ventures. This concern is particularly pronounced among Republican and GOP-leaning voters, with 90% sharing this belief, and 42% of respondents even suggesting that Biden's actions were "illegal."
In the poll, while former President Trump holds a narrow one-point lead over Biden, several other GOP presidential primary candidates fare even better against the incumbent. Notably, Nikki Haley emerges as the strongest candidate with a lead of plus-6 points (49%-43%), standing out as the only candidate outside the poll's margin of error.
Additionally, former Vice President Mike Pence (plus-2, 46%-44%), Senator Tim Scott of South Carolina (plus-2, 46%-44%), and former New Jersey Governor Chris Christie (plus-2, 44%-42%) all outperform Biden, while Governor Ron DeSantis is tied at 47%-47%.
Entrepreneur Vivek Ramaswamy is the only candidate trailing Biden, albeit by a single point, with a score of 45%-46%.
CNN is in full panic mode:
🚨 New CNN Poll: President Trump is dominating and growing STRONGER! pic.twitter.com/I8W3aUBan9

— Trump War Room (@TrumpWarRoom) September 5, 2023
Watch CNN SAVAGE Joe Biden for 3 Minutes Straight over his Pathetic Poll numbers 🤣 pic.twitter.com/7pxqcY7wUa

— Benny Johnson (@bennyjohnson) September 7, 2023
CNN POLL: 70% of Americans say things are going badly in the country today pic.twitter.com/lGwoCvaThU

— RNC Research (@RNCResearch) September 7, 2023
The poll also found that:
Biden has a 39% overall approval rating.
74% of Democrats approve of the job Biden is doing.
58% of voters say Biden's policies are worsening the economy.