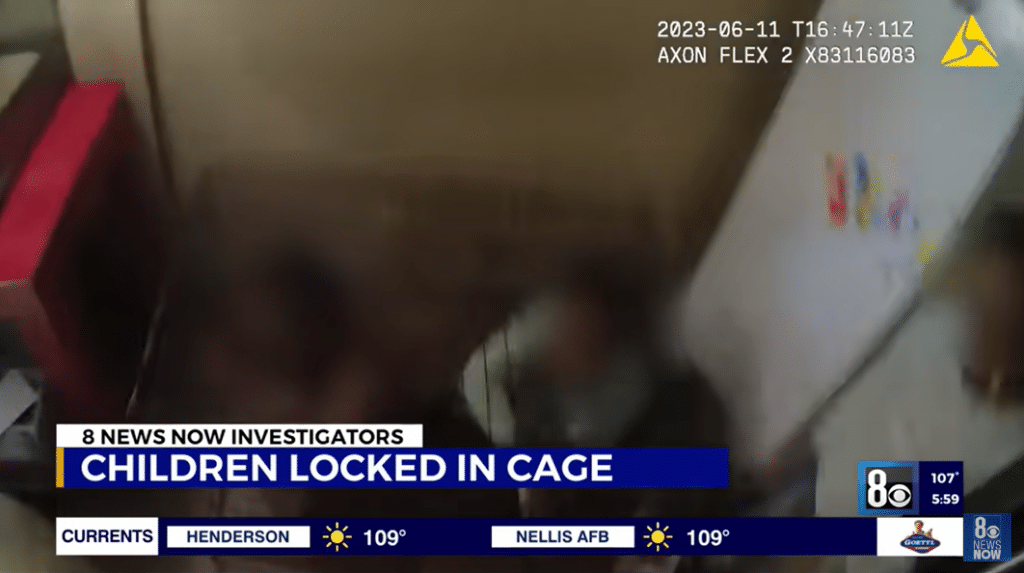 Last month, a shocking incident took place in Las Vegas, where six children were rescued from what the media has called a "house of horrors." The children were found in an extended-stay hotel unit, with some of them locked in a metal dog kennel, and all of them showed signs of abuse.
According to 8 New NOW, one of the children found in the dog kennel was beaten so badly his father thought that he was dead.
According to the Las Vegas Review-Journal, a doctor who examined one of the children, an 11-year-old boy, reported that he was near death when he was brought to the hospital. The nurse who cared for the boy described it as "the worst case of abuse she has seen in 13 years," as mentioned in a police report.
The children's father, 31-year-old Travis Doss, and their stepmother, 33-year-old Amanda Stamper, were arrested on June 11 after police entered their apartment and discovered the horrifying situation, as reported by KLAS-TV in Las Vegas.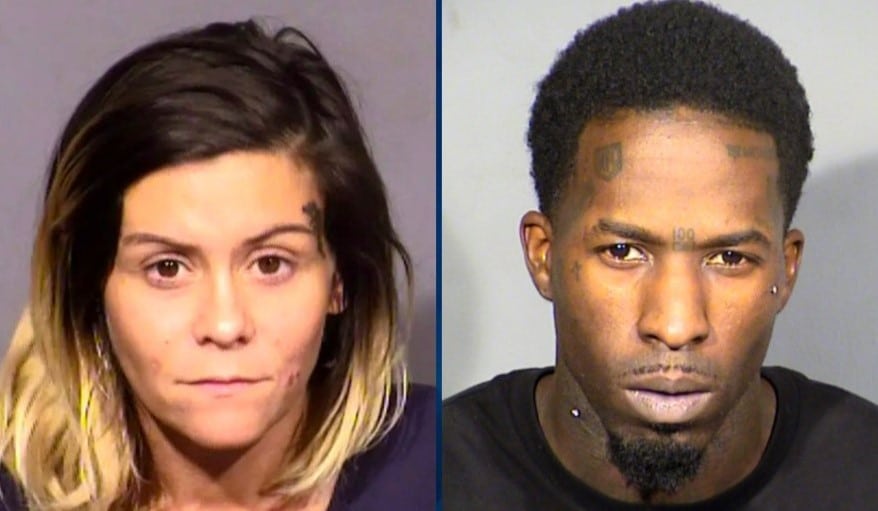 Bodycam video of the encounter was obtained by the station, revealing a tense and emotional scene. The officers spent approximately 15 minutes persuading the frightened children to open the door, trying to provide them comfort and assurance during the difficult situation.
After authorities finally gained entry, they discovered six children, all aged 11 and under, along with several dogs. Shockingly, two of the boys were found crammed into a padlocked cage.
Watch the video report from KLAS-TV below.
WARNING: The video and accompanying text below include scenes and descriptions that may be disturbing to some viewers. Viewer discretion is advised.
According to KLAS-TV, Doss was indicted by a grand jury on July 13, facing numerous felony charges, including 38 counts of child abuse, two counts of first-degree kidnapping, one count of sex trafficking, and one count of living off the earnings of a prostitute.
Stamper was also indicted on seven counts of felony child abuse, although she maintained to reporters that she was also a victim in the situation.
"I'm sorry but I didn't do it," she told the outlet. "I had no control over him."
Stamper claimed that Doss beat her also and used fear of violence to control her.
"I was dealing with a monster," she told KLAS-TV.
"He would use my, my children, and my family," Stamper said. "Like if I was ever to call the police, like, you know, go find my family and my kids.
"He's just really a violent person."