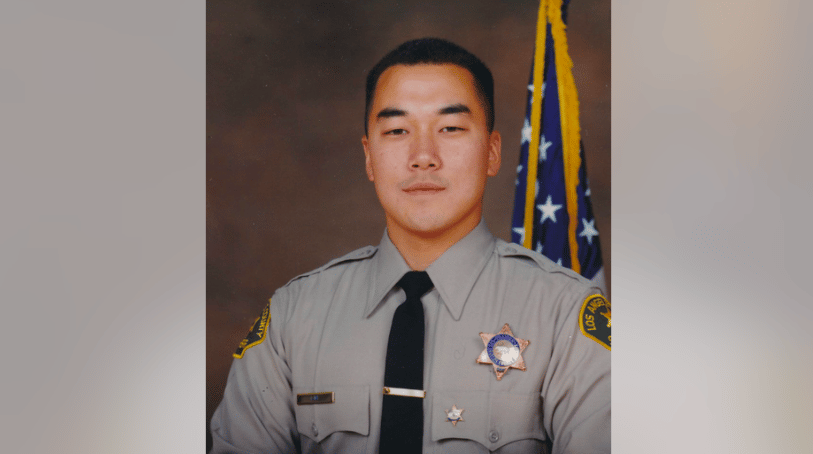 A Los Angeles County Sheriff's Department detective passed away Sunday night from an apparent medical emergency while driving in unincorporated Torrance, the department said Monday.
"It is with our most profound sorrow that we announce the sudden loss of a family member, Steven J. Lim, a Special Victim Bureau detective and 26-year veteran of LASD," Sheriff Robert Luna said in a statement.
"He was involved in a fatal traffic collision … while driving home from his work assignment."
Lim's death was reported at approximately 10 p.m. Sunday on West Carson Street at Vermont Avenue near Harbor-UCLA Medical Center, according to the sheriff's department.
ABC 7 reported:
According to the sheriff's department, Lim was eastbound on West Carson Street when the single-vehicle collision occurred, with no other vehicles or people involved.

Lim was taken by paramedics to a hospital where he was pronounced dead, officials said.

"He was an exemplary detective who handled the most severe child abuse cases," Luna said. "Detective Lim leaves behind his wife and five children, as well as his parents and sister."
In January 2022, a federal judge dismissed a lawsuit by Los Angeles police officers challenging the city's COVID-19 vaccine and testing mandate.
From the Los Angeles Times:
A federal judge has dismissed a lawsuit by Los Angeles police officers challenging the city's COVID-19 vaccination and testing mandate, rejecting their claims that it violated their constitutional rights.

U.S. District Court Judge R. Gary Klausner said the 13 suing officers could reassert their claims of religious discrimination if they had any evidence to prove it — which he said they had so far failed to provide — but rejected outright their claims that the mandate violated their constitutional rights to privacy and due process and against unreasonable searches and seizures.

City Atty. Mike Feuer in a statement praised the judge's ruling as the latest to affirm the legitimacy of the city's coronavirus protocols, a nod to judges having rebuffed other challenges, including from the police union.

"With the Omicron variant raging, this victory for public health and safety — the fourth my office has secured — comes at an especially crucial time," Feuer said. "With record numbers of COVID-19 cases each day, it is more important than ever that the first responders we trust to keep us safe comply with the vaccine mandate."

The city mandate requires officers and other city employees to be vaccinated against COVID-19 or to be regularly tested if they are awaiting or have received a medical or religious exemption. More than 80% of personnel in the LAPD and the Los Angeles Fire Department have been vaccinated, but others are holding out for exemptions amid alarming surges in infections within their departments.
From Join LAPD:
In accordance with Los Angeles City Ordinance 187134, candidates must be fully vaccinated against COVID-19 or receive an exemption and report their vaccination status prior to appointment by the Los Angeles Police Department.