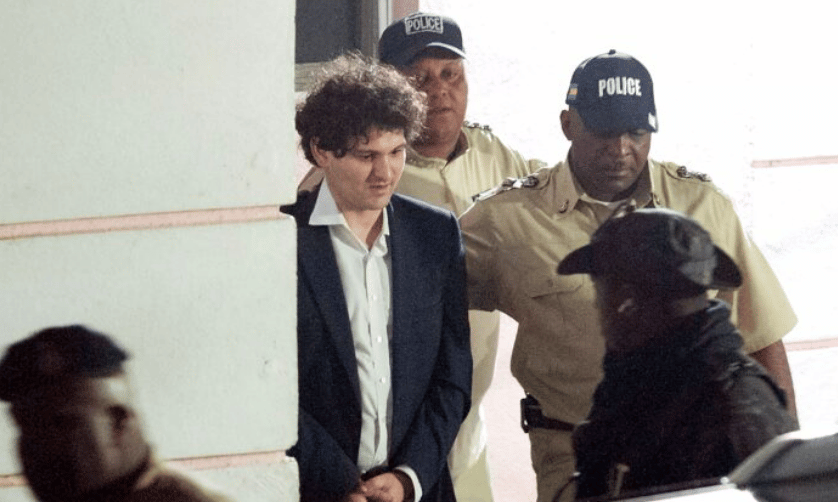 Sam Bankman-Fried (SBF), the disgraced owner and former CEO of the cryptocurrency exchange, FTX, has been denied bail after his arrest in the Bahamas on Monday.
Breaking Digest reported that SBF was arrested on Monday by Bahaman law enforcement at the request of the United States government one day before he was scheduled to testify in front of the House Financial Services Committee.
Billions of dollars are still "missing" in the FTX collapse.
In a hearing on Tuesday, Chief Magistrate Joyann Ferguson-Pratt ruled that SBF's $250,000 bail request would be denied on the basis that he poses a flight risk.
SBF told the magistrate that he could not go to jail because he's a vegan and depressed.
The judge denied his bail and ordered him to be remanded to a Bahamas correctional facility until Feb. 8, 2023.
What are the chances SBF stays alive long enough for us to learn the whole truth?
It's not looking good for him.
The Daily Mail reported:
Disgraced FTX founder Sam Bankman-Fried has been denied bail as he fights extradition to the United States in the Bahamas after being charged with one of the 'biggest financial frauds in American history'.

Bankman is accused of defrauding investors out of $1.8billion by convincing them his trading platform FTX was safe to use. He has been holed up in the Bahamas for weeks, but today was denied bail after prosecutors argued in court that he was a flight risk.

They claimed he hid $300million in a Brazilian fund in September, months before the collapse of his crypto trading platform, as a means of setting himself up for an escape when the inevitable happened.

SBF, 30, protested, telling Chief Magistrate Joyann Ferguson-Pratt he couldn't go to jail because he is vegan and 'depressed.'

She however denied him bail, remanding him in custody until February 8. He will spend his detention at Fox Hill, The Bahamas' only prison. The jail is known for overcrowding and unsanitary conditions.
FTX gave at least $40 million to Democrat candidates and causes in the midterms.