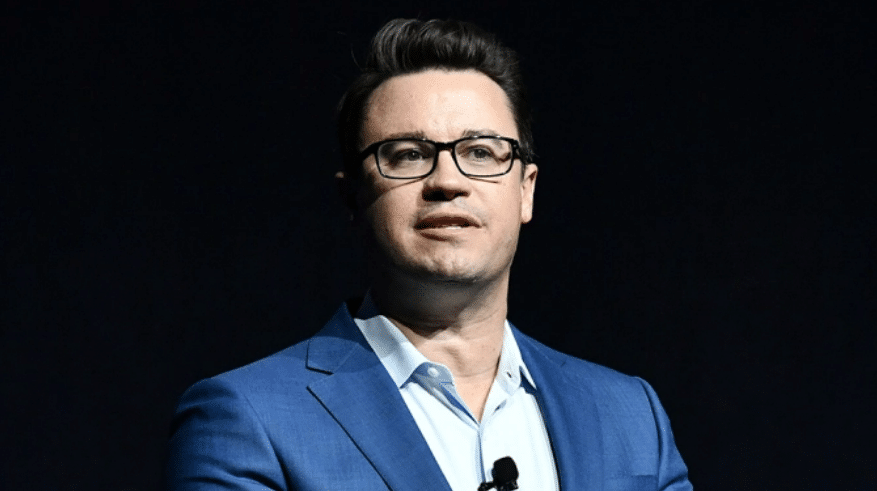 Dave Hollis, Disney's former president of worldwide distribution, died Saturday night at his home in Austin, Texas.
He was 47 years old.
Hollis had been recently hospitalized for heart-related health issues, though no exact cause of death has been determined.
"We are devastated," his ex-wife Rachel Hollis wrote on Instagram. "I have no words and my heart is too broken to find them. Please wrap the kids in prayers as we try and navigate through the unthinkable."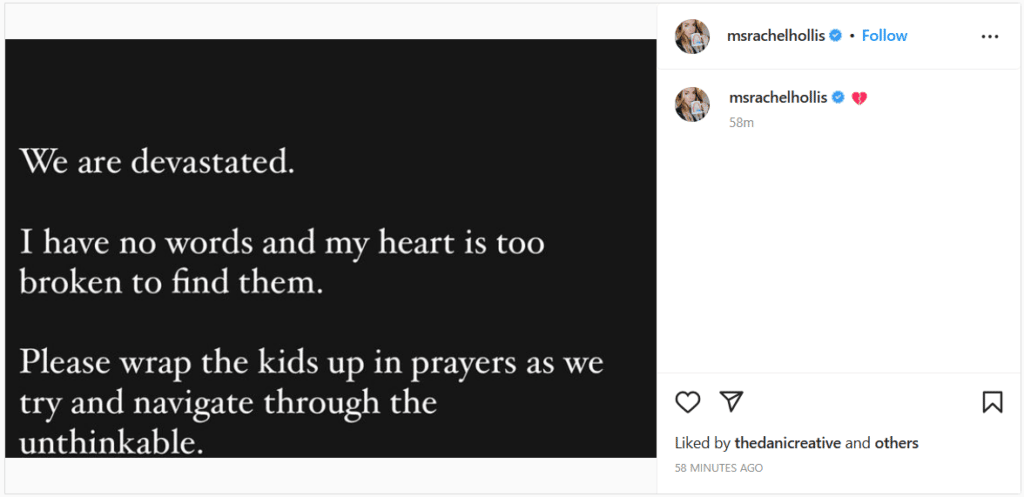 He was reportedly in the "best shape of his life".
From The Hollywood Reporter:
Dave Hollis, former president of worldwide distribution at Disney's movie studio and a motivational author, has died. He was 47.

A rep for Hollis' family said he died peacefully Saturday night at his home outside Austin. No cause of death was provided, but his family said he had been hospitalized recently for heart problems.

A charismatic executive, Hollis led theatrical distribution at Disney from 2011-18 during an unprecedented winning streak for the studio. He played a key role in the relaunch of the Star Wars franchise, as well as the Avengers series, Frozen and Ryan Coogler's blockbuster superhero film Black Panther (2018).

During Hollis' tenure, Disney experienced unprecedented box office growth, in 2016 becoming the first studio to cross the $7 billion mark in global ticket sales in a given year.

Hollis surprised many in 2018 when he announced he was leaving Disney to relocate his family to Texas to run his then-wife Rachel Hollis' company, home of podcasts, conferences and TV shows. Rachel Hollis is an author, motivational speaker and social influencer.

He revealed in his 2020 self-help book, Get Out of Your Own Way, that he had found himself morose, at odds with his wife and drinking too much toward the end of his Disney tenure. "There is something unbelievably liberating about owning the truth of my experience," he told The Hollywood Reporter at the time.

The following year, he wrote a second self-help book, Built Through Courage: Face Your Fears to Live the Life You Were Meant For, that chronicled his difficult, public divorce and personal reckoning.

He most recently published the children's book Here's to Your Dreams and had a podcast, Rise Together. He was a large part of an online fitness and transformation community with his partner Heidi Powell called Get Fit. 

Hollis is survived by his sons, Jackson, Sawyer and Ford, and daughter Noah.