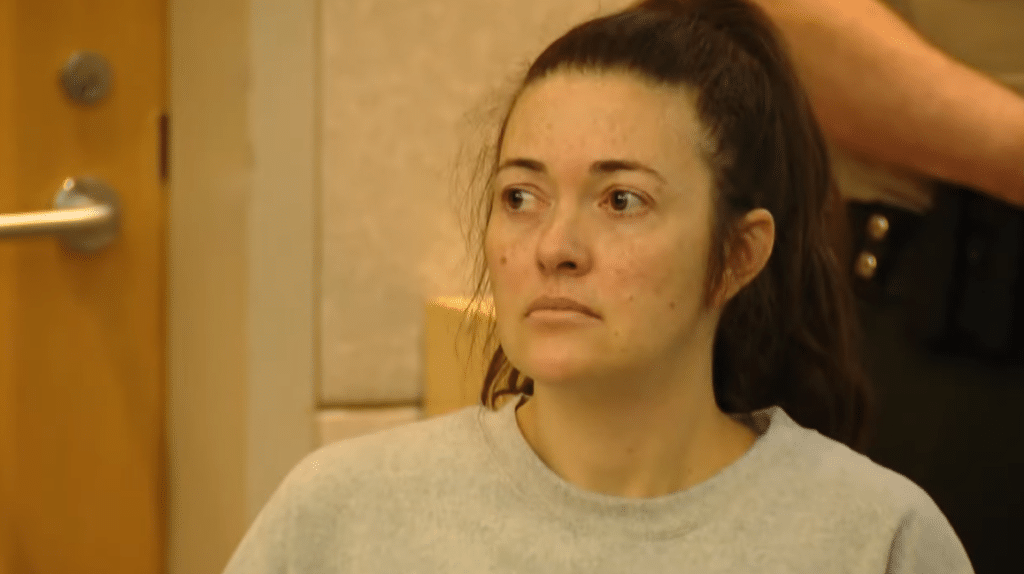 On Monday, Jade Janks, a 39-year-old woman from Solana Beach who was found guilty of murdering her stepfather, Tom Merriman, was sentenced to 25 years to life in prison.
The judge noted that Janks may be eligible for parole in 25 years. During the trial, it was revealed that Janks killed Merriman after discovering hundreds of nude photos of herself on his computer.
"Tom came into my life when I was just a little girl and exerted influence during that early stage of development when I was still figuring things out," Janks said in court.
"Unfortunately, that influence manifested itself into inappropriate touch, coercion, reckless behavior and complete violation of what I now realize was years of psychological manipulation. All of this came crashing down on me when I found hundreds of naked photos of myself on his computer. I felt shattered," she added.
"I'm sorry I didn't act the way I was supposed to that day," she added. "I think about it every day since. And to Tom's family, I understand you hate me for what you believe I did to Tom, however, there's a lot more than you'll ever understand," she said.
Watch:
FOX 5 reported:
VISTA, Calif. — A Solana Beach woman was sentenced Monday to 25 years to life in prison for the death of her former stepfather.

Jade Janks, 39, was convicted of first-degree murder last December.

Prosecutors say she plotted to kill Tom Merriman, 64, the co-founder of Butterfly Farms in Encinitas.

"I'm still picking up the pieces, and it's my sincerest hope, over the next few years, I can put the pieces back and heal from this trauma," Janks said in court.

During trial, prosecutors said Janks drugged and strangled Merriman after she found hundreds of naked photos of herself on his computer — photos taken years earlier during a previous relationship.

"I'm sorry I didn't act the way I was supposed to that day. I think about it every day. And to Tom's family, I understand you hate me for what you believe I did to Tom. However, there's a lot more than you'll never understand," said Janks.

Janks and Merriman lived next to each other in Solana Beach.

Janks testified she was cleaning Merriman's home in December of 2020 when she bumped his computer and discovered the photos, including one used as a screensaver.

The defense argued Janks was still traumatized a week later on New Year's Eve when she picked up Merriman from a medical facility where he was in rehab.

Janks claimed as she drove Merriman home, he was drinking and he passed out in her SUV and that she let him sleep it off in the driveway, then found him dead the next day.

But Deputy District Attorney Jorge Del Portillo said Janks drugged Merriman with sleeping and pain pills on the way home, then suffocated him by putting a plastic bag over his head and strangling him.

"From the moment she discovered the photos she began planning. Never reaching out to friends, never reaching out to family, never reaching out to Tom's landlord or to Tom to confront him. Those are options she considered for eight days and eight nights and she chose against it and she chose murder," said Del Portillo.

At times, Janks sobbed in court.

Even as the victim's brother, Terence Merriman, called her a "liar" and a "killer."

"Tom didn't deserve to die by the torture the killer put him through. I want the court to know the killer gave my brother an undignified death," said Merriman. "Why did the killer treat my brother's body like trash? Imagine that's how you find your family member."
Watch: