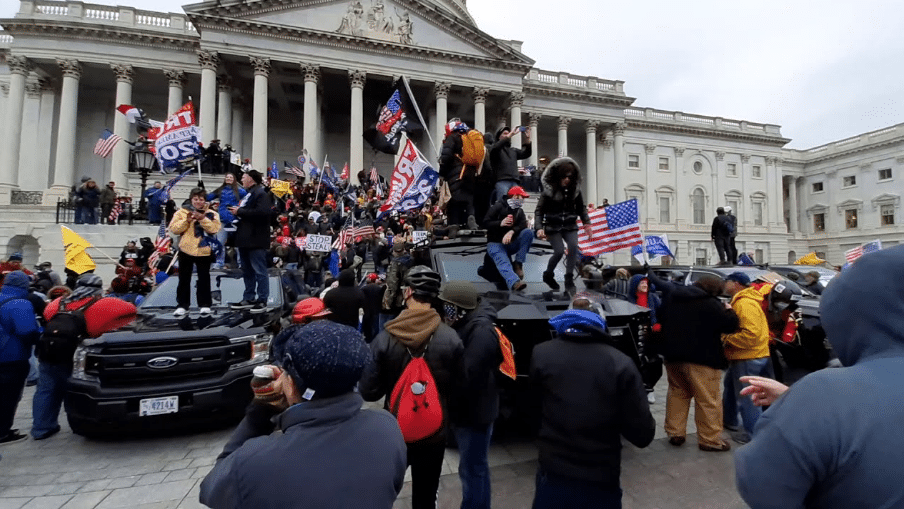 By now most people know the "deadly insurrection" on January 6, 2021, was a scam.
It was neither an insurrection, nor deadly.
What most didn't know was the committee deliberately altered the surveillance footage to achieve a more ominous effect.
Tucker Carlson's team has revealed that in addition to the Jan 6 Committee using cherry picked videos to make the January 6 protest appear as though it was the "deadly insurrection" they have claimed it was, they also altered the sound in the videos to make them appear more ominous.
Some of the edits include adding screams and other crowd mayhem sounds to silent video clips.
Additionally, certain clips were presented deceptively and were used to malign notable conservatives like Josh Hawley.
The New York Post reported:
But when you see what Carlson's team has put together over the past two weeks of combing through thousands of hours of video, you will be struck by how different the reality was inside the building that day compared to the J6 committee's deceptively edited primetime dramas, produced by a former ABC News president for maximum emotional impact.

For instance, Carlson's team says the J6 committee added audio to silent CCTV footage, inserting screams and other crowd mayhem sounds to make it seem more ominous. The bookmarks on the video trove show the J6 committee had access to the same footage yet chose to show America only what suited its divisive narrative.

There's no sugarcoating what happened that day: J6 was shocking and violent in parts. It remains a stain on the nation, but it was not an "insurrection" or a "terrorist" attack.
The January 6th Committee withheld evidence, altered footage, and lied under oath.