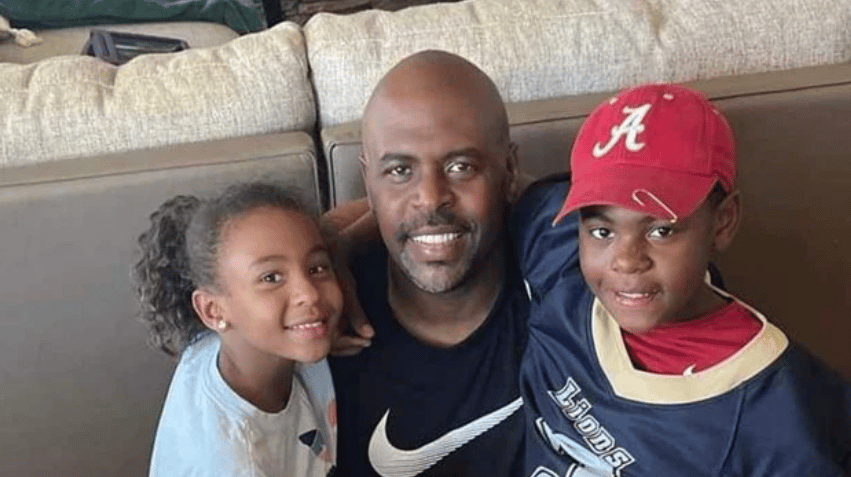 Former Alabama Crimson Tide running back Ahmaad Galloway was found dead in his apartment Monday, according to a report by WVTM 13. 
Galloway was only 42 years old.
Galloway was a teacher at Compton-Drew Middle School in St. Louis, and the school's principal, Susan Reid, said a welfare check led to his discovery.
Galloway's cause of death is not yet known.
Here is the tragic story from WVTM 13 News:
The eighth graders at Compton-Drew Middle School in St. Louis, Missouri are in mourning today. They have shut the door of a popular teacher's classroom. It's out of respect for their English teacher, a teacher they loved so much.

Former Bama running back Ahmaad Galloway has died. School principal Susan Reid says that Galloway, an eighth-grade English teacher, was found dead on Monday at his St. Louis apartment during a welfare check.

"Ahmaad was always on time, very responsible, so we knew something might be wrong," Reid said. "There wasn't anything disrupted at Ahmaad's apartment, so we are thinking that it could have been a medical issue."

Galloway was a quiet, humble man who let his talking take place on the football field. A bruising running back out of Millington, Tennessee, Galloway played for the Crimson Tide from 1999 to 2002.

"Ahmaad was always quiet and humble," his sister Kimberly Slaughter tells me. "My brother loved football growing up and later loved his children Austin and Aubrey."

An official cause of death may not be known for a few days. "The medical examiner is working to find out how Ahmaad died," school principal Reid says from St. Louis. "The family is coming together from different parts of the country before deciding on funeral arrangements."

Galloway's eighth-grade students are gathering today through tears to honor their first-year teacher. While they will keep Galloway's class door shut out of respect, they will make signs and banners, hoping that doing so helps ease their pain. The school crisis team has sprung into action. Students at Compton-Drewe ILC Middle School are receiving counseling.