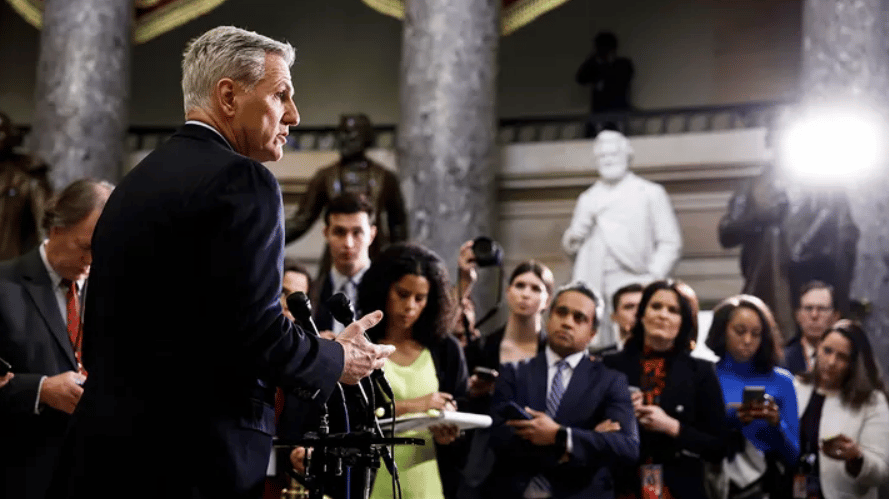 House Speaker Kevin McCarthy said Republicans will look into expunging at least one of Trump's impeachments.
"When you watch what he went through, I would understand why members would want to bring that forward. Our first priority is to get our economy back on track, secure our borders, make our streets safe again, give parents the opportunity to have a say in their education, and actually hold government accountable. But I understand why individuals want to do it, and we'd look at it," McCarthy said.
Watch:
President Trump was impeached on two separate occasions.
The first was in 2019 when the Democrat-controlled House filed articles of impeachment against him over a phone call he had with Ukrainian President Volodymyr Zelensky.
Democrats claimed Trump was withholding money and weapons from Ukraine unless Zelensky helped him get to the bottom of the Biden Crime Family's shady dealings, which was a complete lie.
But Democrats went through with the impeachment anyway.
Trump's second impeachment violated the Constitution because he was no longer in office when the Senate voted whether to convict him.
Trump was acquitted of both impeachments in the Senate.